Issues & Analyses: The Town Election -Lack Of Choices And The Continuing Popularity Of "Blank"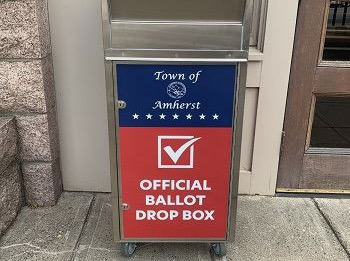 Three years ago, proponents of the Charter made promises that a City Council would create more voter enthusiasm compared to Representative Town Meeting. They also bemoaned the fact that there was not competition for all of the 80 seats available annually to serve on Town Meeting.
It took exactly two elections to reach the point where 6 out of the 13 Council seats were uncontested. That's nearly a quorum of the body that is supposed to represent 40,000 residents and all these candidates needed to do was gather 25 signatures each for their nomination papers. Looked at another way, about 70% of voters had no choice about who would represent them as District Councilors.
Unsurprisingly, the lack of options in Districts 1, 2, and 5 was met with voter apathy at the polls. The percentage of blanks (no vote cast) in those District races increased by between 63 and 150% over 2018 results. Only the Councilor At-Large race saw a drop in the proportion of blanks, most likely thanks to a single new candidate, Ellisha Walker, who claimed a whopping 64% of voters' support. And she accomplished that after publicly calling out Amherst Forward for their unsolicited and unwanted endorsement.
The overall turnout for this election was around 31%, essentially the same as that from the election that brought us this form of government (29% in March 2018). However, it is clear that this figure has much more to do with the referendum vote than the election of the small number of people who will be making consequential decisions for so many lives. For the vote on the library project, the number of ballots left blank was a paltry 2%, compared to around 20% for contested Council races and nearly 40% for uncontested. Were it not for the referendum vote, percentage turnout would have been in the low to mid 20s based on actual voters in the candidate races.
Finally, the pattern of vastly uneven voter turnout among the five Districts persisted with District 5 dominating the rest of Town with 36% of all votes cast, compared to 8% and 11% in District 3 and 1, respectively, and 19% and 27% in Districts 4 and 2. The changes proposed by the Districting Advisory Board should mitigate this somewhat but cannot solve the problem of equal representation in a town that is comprised of about half year round residents and half undergraduates.