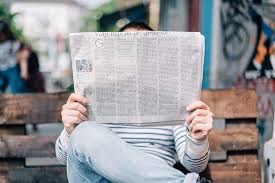 Dear Reader,
Happy New Year. And here are a few updates.

With town government starting up again, so are we. In the new year we plan to bring you more comprehensive coverage of town government while at the same time, adding additional writings on the crisis of democracy and on creative approaches to progressive government.  We expect to be adding new writers and new columnists over the next few weeks so please come back and check it out.

This week, we introduce a new blog by Jennifer Shiao (formerly Jennifer Page), a newly elected member to the Amherst School Committee. She will be writing about her observations on and impressions about her work on  the Amherst Regional School Committee and about educational issues in Amherst.


The Indy is now posting new content throughout the week, so please come back on weekdays to check out what's new and to stay up-to-date on the latest news from Amherst.

This week we posted our 2500th article in the Indy, and our 3303rd reader comment since our inception in March of 2019.  Thank you for reading and thank you for participating in our community conversations.


If you didn't catch our first-of-the year issue last week,  it contained four articles that looked at some highlights from 2021, including a listing of the most-read Indy articles from the previous year.   All four are worth checking out.


Finally, we want to remind people that the Indy posts public comment from town government meetings.  If you offer a comment at a public meeting, it may or may not make it into our regular reporting on that meeting, but if you share that comment with us (amherstindy@gmail.com) we are happy to post it in our opinion section and help you share your thoughts more widely.
Thanks for reading the Indy. Best wishes for a healthy and happy new year.

Art
Art Keene
Managing Editor
The Amherst Indy
www.amherstindy.org