What's Happening In Amherst?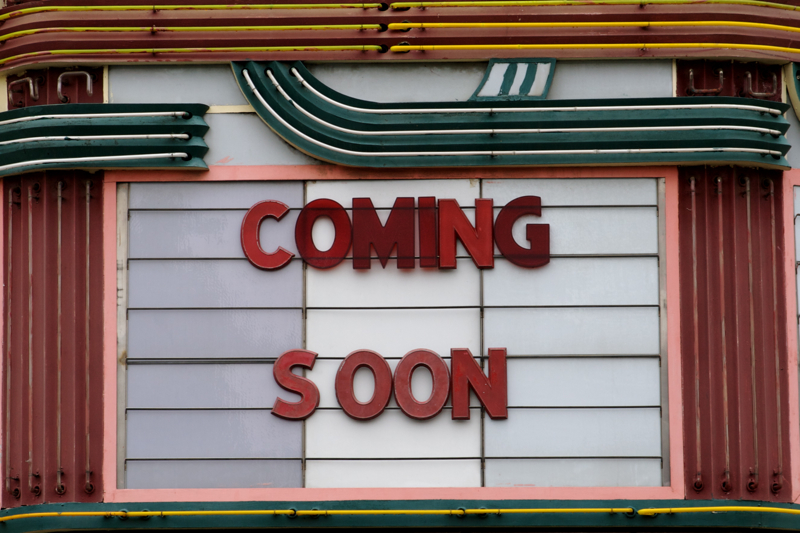 Events Listing For The Week Beginning May 7, 2022
There's a lot happening in Amherst! After over a year hiatus, we are bringing back our events calendar – What's Happening In Amherst?
With the shrinkage of public events during the pandemic, we discontinued posting our weekly community calendar and opted to run individual stories about select upcoming events. Now, with the coming of spring and the seeming attrition of the pandemic, we've seen the return of a full and diverse slate of local happenings in and around Amherst and our weekly dispatch is starting to be overwhelmed by stories about upcoming events. Moving forward, we intend to run a handful of stories/annoucements each week featuring a handful of upcoming events that might be of special interest or offer unique opportunities. We will list other events here, in the What's Happening in Amherst? column which you'll be able to find at the end of the "events section". In this weekly column we'd like to offer a comprehensive weekly calendar of things to do around the Valley but we just don't have the wherewithal to pull that off. So our events listing will be selective. But readers can count on finding an interesting list of things to do with an emphasis on the progressive.
You can help us to make this calendar useful by sending your events listings to amherstindy@gmail.com.
IN PERSON EVENT

EVERY SATURDAY From April 23 – November 19. Amherst Farmers' Market. Town Common 7:30 a.m – 1:30 p.m. Farm to table produce from local growers and producers. Food, music and events. More information including a list of vendors.

THURSDAY MAY 5 – SUNDAY MAY 28: Nancy Meagher's COLD WATER AND MILLICENT at Gallery A3.
In COLD WATER and MILLICENT, Nancy Meagher presents oil paintings of water and color pencil drawings from her historical fiction book for children, featuring a fish named Millicent. The exhibit opens at Gallery A3, 28 Amity Street, on May 5 with an opening reception from 5:00-7:00 p.m. The exhibit will run from May 5-May 28, 2022. Gallery Hours are Thursday through Sunday 3:00-7:00 p.m. There will be a free online Art Forum on May 19 at 7:30 p.m. Register at www.gallerya3.com. More information.
FRIDAY, MAY 6: Ultimate Disc Showcase. Amherst Regional High School Athletic Fields. 7:00-8:30 p.m. Players from the women's professional teams Portland Rising and NY Gridlock will play with Amherst girls in this first-ever showcase event that kicks off the weekend tournament. Come watch some amazing action!
SATURDAY MAY 7: Mothers Day Diaper Drive. Amherst Farmer's Market on the Town Common. 10:00 a.m. – Noon.
One of three families experiences diaper need and copes with an insufficient supply of diapers for their infant children. Diapers are expensive. Babies without clean diapers are subject to potential health risks and they are less likely to be able to go to daycare, leaving parents distressed and unable to go to work or attend school. The Amherst Survival Center distributes diapers through its food pantry and helps families have access to diapers with their monthly groceries.
SATURDAY MAY 7: Health Living Community Festival: Mill River Recreation Area. Noon – 5:00 p.m.
Join the Julius Ford/Harriet Tubman Healthy Living Community in partnership with the Amherst Human Rights Commission for a day of music, food, games, basketball tournament, and community.

SATURDAY MAY 7 – SUNDAY MAY 8: Amherst Ultimate Disc Invitational Tournament. MacDuffie School, 66 School Street, Granby. 9 a.m. to 5 p.m. Free. Twenty-six teams, including all of the nationally-ranked teams from Massachusetts, will be coming to play at the Amherst Invitational Ultimate Tournament. More information.
SUNDAY MAY 8: Musical Theater – Reasons To Leave, A Public Performance Of A New Musical. Grace Episcopal Church, Parish Hall. 14 Boltwood Avenue. 3:00 -4:00 p.m. Enter at Spring Street door. Free and open to the public. "Reasons to Leave" is a brand-new musical about people on the brink of a huge decision – a rocket ship is leaving the Earth, and each of them must find their own reasons to board it and leave forever. Through a musical journey of folk, rock, pop, and Broadway showtunes, Son creates a world of mystery, longing, regret, and sudden hope, with music and lyrics that capture the beauty of the human spirit.

FRIDAY MAY 13, SATURDAY MAY 14 and SUNDAY MAY 15: Arena Civic Theater – The Belle Of Amherst. Amherst Women's Club, 35 Triangle Street. Tix $23-25, On line and at the door. 8:00 p.m. Friday and Saturday. 2:00 p.m. Sunday. More Information.

MONDAY MAY 16 -WEDNESDAY JUNE 29: Wildlife Photography Exhibit by Mark Lindhuldt. US Fish and Wildlife Service, 300 Westgate Center Drive, Hadley. 8:00 a.m. – 4:30 p.m.
Mark Lindhult has a passion for capturing the beauty of nature and the unique behaviors of birds and wildlife in the landscape. Special moments in time are fleeting but can be frozen in our memory through the art of photography and this exhibit shows some of those moments.
As a Professor Emeritus of Landscape Architecture at the University of Massachusetts Amherst and a Principle Emeritus at The Berkshire Design Group, Mark brings his knowledge of landscape, ecology, design and composition to inform his photography and advocate for habitat preservation. His photographs have been exhibited at UMass Amherst in the Design Building Gallery, the US Fish and Wildlife Headquarters Gallery, the Baystate Medical Center Gallery and Franklin Medical Center. He's also granted permission to several non-profit groups to use his photographs in newsletters, reports, notecards and postcards. These groups include the Friends of Quabbin, the Massachusetts Rivers Alliance and the Kestrel Land Trust. You can see more examples of his work at: https://www.marklindhult.com/

THURSDAY MAY 19- SUNDAY MAY 22: Cirque du Soleil Crystal. UMass Mullins Center. One of a kind performance blends circus art and the world of ice skating. Crystal will take the audience on a journey into a whimsical frozen playground where ice skating of all kinds mingles with acrobatics and aerial feats.
Tickets are available on the Mullins Center website. More information.

SATURDAY MAY 21: Amherst Education Foundation Family Mini-Golf Fundraiser Western MA Family Golf Center 10 a.m.-1 p.m. Please join us for AEF's 2nd annual mini-golf fundraiser. It is a fun event that will also have raffles (you don't have to play golf to purchase raffle tickets) and refreshments. Raffle prizes include gift certificates to Atkins, Johnny's Tavern, Embodied Chiropractic, The Healing Zone, Texas Roadhouse and more. All proceeds will go towards funding valuable education grants to public school teachers and staff in Amherst, Pelham, Leverett and Shutesbury. For more information, to register, or purchase raffle tickets visit bit.ly/minigolf2022

SUNDAY MAY 22: Meet The New Directors of CRESS and DEI. Groff Park, 3:00-5:00 p.m.
The League of Women Voters invites the community to join them at a reception welcoming to town Earl Miller, the Director of CRESS, the town's new civilian responder service and Pamela Nolan Young, the new director of the Office of Diversity, Equity, and Inclusion. This family focused event with live music and good food along with the opportunity to get to know the new directors. The event is free and open to the public.
SATURDAY MAY 28 AND SUNDAY MAY 29: Odenong Powwow 2022 . 10:00 a.m. – 7:00 p.m. both days. Amherst Regional High School Gymnasium. Free and open to the public. Donations welcome. Native American Intertribal & Competition Dancing, Traditional and contemporary Native American crafts, Indigenous food, Eastern Social Songs & Stomp Dance exhibition, audience participation dances, clothing, jewelry, flute music, fundraiser raffle and auction. More Information. Facebook Page.
ON LINE EVENTS
SATURDAY MAY 14: Annual Amherst Poetry Walk. 11:30 a.m. on Zoom. Registration required. Days before her death in 1886, Emily Dickinson wrote her final letter, "Little Cousins, / Called Back. / Emily". On May 14, in honor of the 136th anniversary of the poet's death, join the Emily Dickinson Museum for an engaging virtual poetry reading and "walk" through Amherst, the town she called "paradise."  At each stop we will explore sites of meaning for Dickinson including her garden and conservatory at the Homestead, The Evergreens — home to the poet's brother and sister-in-law, the town common, Amherst College, and more.  Not a lecture, this program infuses place with poetry. At each stop volunteers read Dickinson's own words aloud. The final stop is Dickinson's grave in West Cemetery where we will share reflections and a light-hearted virtual toast!  Register here. More information.
THURSDAY MAY 19: UMASS FALCONFERENCE – A Virtual Conference About All Things Peregrine.
FalConference 2022 is a half-day virtual conference where the community is invited to join the Du Bois Falcon team and their collaborators on- and off-campus as they discuss all things peregrine. The event is free and open to the public. Sponsored by UMass Libraries. Registration and more information.

THURSDAY MAY 19: Webinar. Homelessness In Amherst.  Zoom. 7:00 – 8:30 p.m. The Racial Justice Committee of the League of Women Voters Amherst  hosts a "brown bag event", featuring Kevin Noonan, Executive Director of Craig's Doors.  Zoom link will be posted here.
FRIDAY MAY 20: New Date. Cuppa Joe with Town Manger Paul Bockelman and Finance Director Sean Mangano. Topic: The Town Budget. 10:30 a.m – 11:30 a.m. on Zoom. To join:
Via Zoom https://amherstma.zoom.us/j/93952241687
Via Phone: Dial (646) 876-9923 with webinar ID: 939 5224 1687Join us for a Cuppa' Joe with Amherst Town Manager Paul Bockelman event with special guest Amherst Finance Director Sean Mangano on Friday, May 20th at 10:30 AM. This meeting will be held virtually via Zoom. See 'More Details' for full description. Event was rescheduled from original time on Friday, May 6th at 8:30 AM.More Details