AJ Hastings To Close After Over 100 Years In Downtown Amherst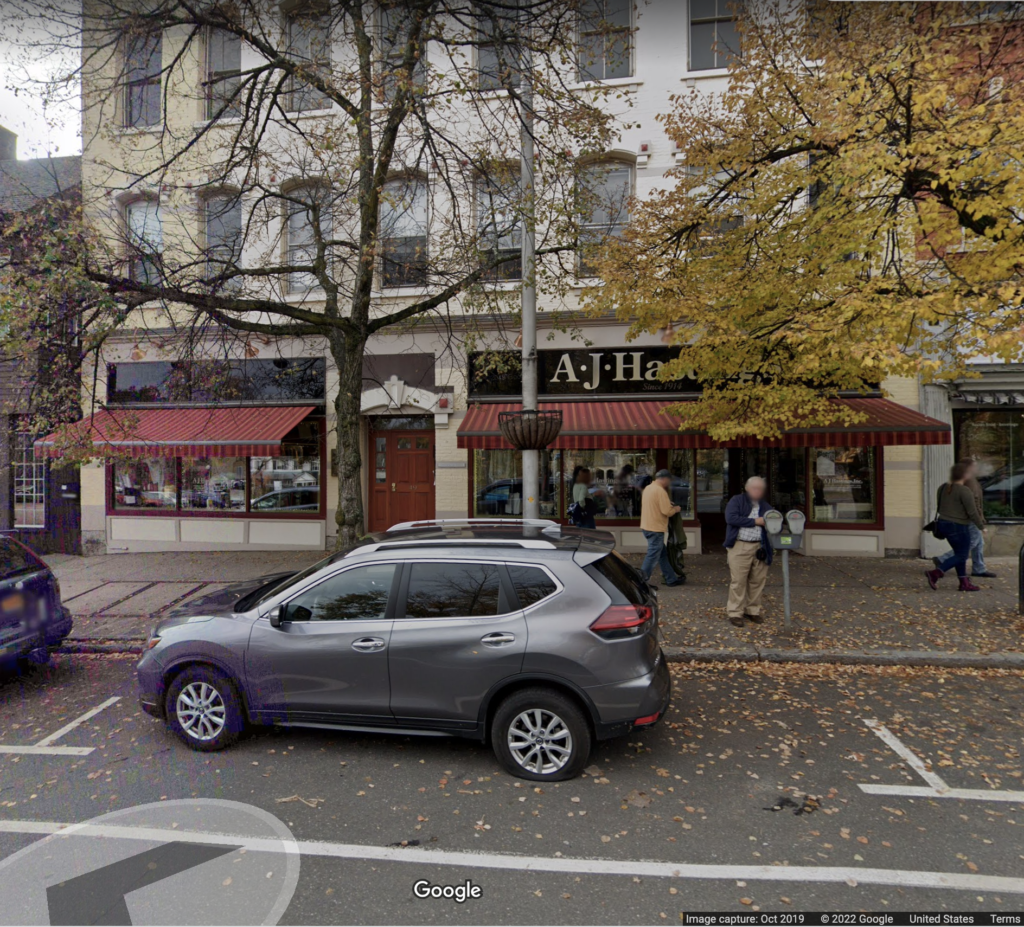 AJ Hastings, the iconic Amherst office and school supplies store at 45 South Pleasant Street in downtown Amherst announced today (7/24) that they will be closing after 108 years in Business. The last day of business will be July 17.
The annoucement was made in a posting on Facebook and in a letter to their customers posted on the store window. The text of the letter follows.
AJ Hastings has been in our family for three generations. It has also been our family, beyond blood, by marriage, and by dedication for over three decades. We who have worked here are "Hastings, and you who have frequented our store are "Hastings" as well. For hundreds of kids, working here was their first job, either stuffing Sunday papers at 3 in the morning or being a clerk after school. For others, it was their first and only full-time job. And for many more it was just a short glimpse into the fabric of this town, the Hastings themselves, and a time when a handshake held both respect and your weekly pay—in cash. You are all part of us. So it is with both sadness and joy that we announce our closure.
As of this July 17th we will be closing are (sic) doors. We are sad because we will miss our everyday experiences here with you which have made Hastings meaningful beyond commerce, beyond tangible measurements. We recognize and appreciate the loyalty and support you have shown us over the years and in some cases, decades. We have served you as best as possible and never taken for granted you patronage, love of our store and love of our downtown. Hardly a day passes without one of you thanking us for being here, asking what you can do to help us and hoping—perhaps against your better intuitive judgement—for assurance that we will remain here forever.
It has been a difficult, emotional decision to close, but we are ready and joyful to start new chapters in our lives. We remain staunch supporters of the Amherst downtown and believe, deep down, that change is growth. We know that what is not allowed to grow, encouraged to grow, and nurtured to grow will perish. Our sincerest hope is that you continue to love our downtown and find ways to continue to connect to it and each other.
With much love and thanks, all of us at A.J.Hastings:
Carolyn, Chris, Debbie, Rick, Sharon and Mary Louise