TSO Continues Exploration Of New Bylaws For Street Lights And Trash Haulers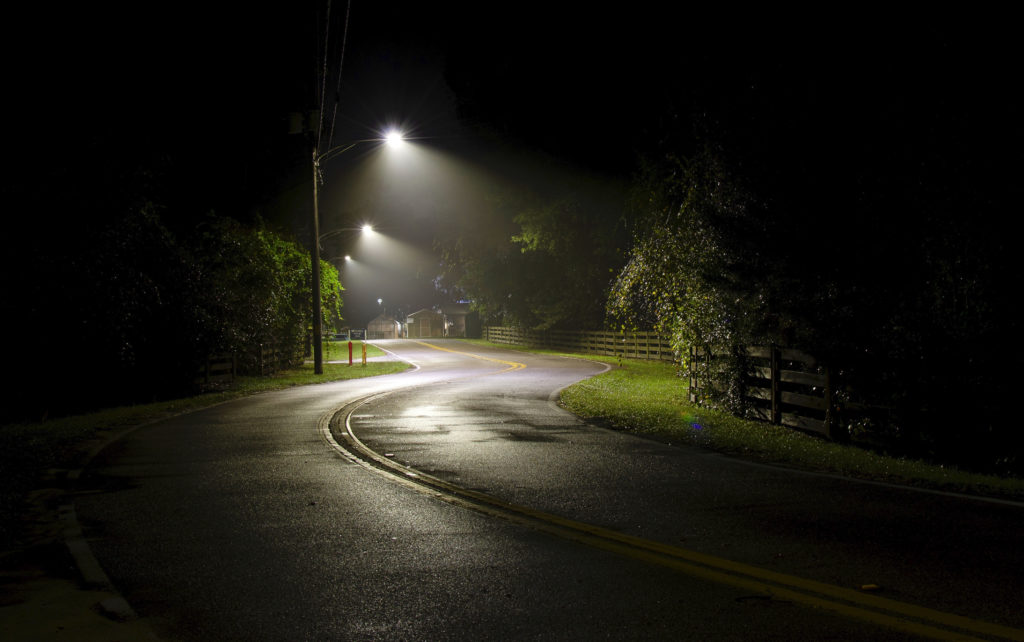 Report On The Meeting Of The Town Services And Outreach Committee, November 10, 2022
The meeting was held over Zoom and was recorded.

Present
Anika Lopes (Chair, District 4), Dorothy Pam (District 3), Ana Devlin Gauthier (District 5), Shalini Bahl-Milne (District 5), Andy Steinberg (at large)
Staff: Paul Bockelman, Town Manager; Athena O'Keefe, Clerk of Council
Also: Councilor Mandi Jo Hanneke, (at large and co-sponsor of the street light bylaw), James Lowenthal (Professor of Astronomy, Smith College)

No actions were taken by the committee at this meeting. A planned adoption of new sewer regulations was postponed as the draft is currently out for legal review. The meeting was devoted to giving members of the committee an opportunity to pose questions about two new bylaws under consideration by TSO, one proposing new regulations for street lights and one aimed at changing the regulations governing solid waste collection. (see here, here and here for previous discussions of these proposals).
Street Light Proposal
The proposed street light bylaw considers two questions:
How do we reduce light pollution in Amherst and make the lights in our town more Dark Sky compliant? (see also here)
Where should we put streetlights in our town? Where do we need them and where don't we want them?
The sponsors of the bylaw, Councilors Mandi Jo Hanneke, and Ana Devlin Gauthier have been consulting with Professor James Lowenthal, a Smith College astronomer and nationally recognized authority on light pollution. Lowenthal has been advising them on the framing of the bylaw, and they invited him to appear before TSO to share his expertise and take questions.

Lowenthal told the committee that as a Five College Professor, he gets to spend a lot of time in Amherst and is quite familiar with the town and its lighting challenges. He said that many species, including our own, require a dark night to thrive and they suffer when we flood the night with light. He lamented that all too often, municipalities throw light at their problems indiscriminately. He said that it is possible to have good light outside, light that does little harm, and that several communities are undertaking the work to move from light pollution to good lighting, and that Amherst's draft bylaw offers a good prescription for it.
Lowenthal shared maps of Amherst showing the degree of light pollution in different areas of town. He said that UMass is 11 times brighter than the unpolluted dark sky. He introduced the Bortle scale, a nine-level numeric scale that measures the night sky's brightness of a particular location. It quantifies the astronomical observability of celestial objects and the interference caused by light pollution. Lower numbers indicate darker skies. For example, Big Bend Ranch State Park in Texas has a Bortle Scale rating of 1, while Cedar Hill State Park, near Dallas, has a Bortle rating of 8. UMass has the highest score in our area with a Bortle Scale rating of 8, while deep South Amherst has a rating of 4. There is no place in Amherst with a Bortle Scale rating lower than 4. Lowenthal spoke of how light pollution harms our overall health. He emphasized that the aim of addressing light pollution is not so much to eliminate lighting as to replace bad lighting with good lighting, good lighting being light that moves away from the blue scale and is directed only where it is needed. Many communities are now applying to be certified as dark sky communities but at the moment, Amherst is nowhere near being able to apply for it.



Councilor Questions
Andy Steinberg wanted to know if Amherst is unique in undertaking such a bylaw. Lowenthal and Devlin Guathier responded that a lot of other communities are doing this and elements of the proposed Amherst bylaw are being done elsewhere in the Commonwealth.
Steinberg then noted that there has been a lot of public comment in opposition to the proposed bylaw, and asked whether Lowenthal has run into citizen complaints in other localities.
Devlin Gauthier acknowledged that the sponsors have heard the concerns of Amherst residents but said the process "is designed to find a balance with resident concerns…We have run into lots of concerns about where the lights go, and that's going to have to be an ongoing discussion."

Lowenthal added, "In most places in the Northeast, street light placement has very little to do with scientific considerations. We put lights on existing phone poles — and before that, telegraph poles. There's been very little dramatic change in how lights are placed."
Steinberg asked about costs and how the new system would be paid for. He noted that the last time a re-lamping was done in Amherst it took two years to complete the process.
Dervlin Gauthier acknowledged that there are costs involved, especially if poles and fixtures are replaced. But, she said, there are potential savings to be had by lighting more intelligently, with fewer lights and new lighting technologies. She emphasized not-yet-calculated benefits to health and well-being. 
Bahl-Milne remarked that "if the town needs to change lights now anyway [due to scheduled re-lamping] why not change toward the better ones? But we don't just have to change the lights, we'd need to change the fixtures too — is that correct?"

Devlin Gauthier replied that might be the case, depending on certain specifications, and said the "color temperature can be fixed with a good bulb". Some of the town's lights are not well shielded, she said, and project upward, creating too much uplighting, which might be remedied by adding a light shield but might require a new fixture.
Bahl-Milne wanted to know if this is urgent. She said that the council has a lot of pressing business on its plate right now and she wondered if the issue of light pollution could wait.
Hanneke suggested that it would be best if the council "put the policy in place" and then give the town as much time as it needs to implement it. "The town is going to have to re-lamp eventually, anyway," she said.
Dorothy Pam offered her support for the bylaw saying that she supports most of its recommendations but not the reduction of the number of fixtures.

Devlin Gauthier said that this is going to be an ongoing conversation and invited people to send additional questions to herself and to Hanneke.

Steinberg pointed out that the town has received requests from the police for better lighting in certain places and that the quality of lighting is frequently raised by police organizations as an issue. He suggested that TSO bring in someone from the Amherst Police Department to talk about that.
Lowenthal and Devlin Gauthier responded that there is actually "very little data" to show that more light is good for reducing crime.
Public Comment
Nancy Eddy praised the efforts of the sponsors and noted that she has seen other presentations by Lowenthal, which has led her to read more on the subject.
Tracy Zafian , who works in the field of transportation, said she is skeptical of Lowenthal's claim that the higher rate of accidents at night is because of "bad light". "We have a lot of neighborhoods in Amherst without sidewalks and it happens frequently that while driving at night, that I don't see pedestrians until I'm right on top of them. [and] we have a lot of neighborhoods now that are barely lit and that needs to be addressed," she said.
Hauler Reform
In developing a new bylaw to regulate solid waste removal in town, the committee will explore the possibilities of moving away from the current system, where individual residents contract with a commercial hauler, currently USA Waste and Recycling, that holds a monopoly contract to serve people in the town. One proposed alternative is for the town to contract with a hauler through a competitive bidding process, giving the town more control over services provided. Among the priorities under such a system would be adopting a Pay As You Throw (PAYT) system, where the cost of trash removal is tied to the amount of trash produced and there is universal curbside compost pickup.
Steinberg and Bahl-Miln are acting as lead co-sponsors within TSO. Councilors Ellisha Walker and Jennifer Taub are also co-sponsors on the Town Council. The community sponsor and original proposer is Zero Waste Amherst, represented at this meeting by Darcy DuMont.

Steinberg announced that the town has successfully applied for a Technical Assistance grant from the Massachusetts Department of Environmental Protection (MassDEP), which will give the town 80 hours of consulting services from Susan Waite, the MDEP Municipal Assistance Coordinator, to develop an RFI or to develop a model contract for services like pickup of yard waste and compostable materials.
The discussion was limited to Steinberg introducing a revised work plan for the proposal and a request that questions be added to it. (Note: the plan was not in the meeting packet. A link will be added to this article when it becomes available.) The next step is to collect suggestions and questions from town councilors and incorporate answers in the work plan.
Appointment of New Human Resources Director
TSO voted unanimously (5-0) to recommend to the Town Council that they approve the Town Manager's appointment of Melissa Loiodice-Walker, JD, MSW as the town's new human resources director.