Indy Editors' Picks:  Recommended Good Reads From 2022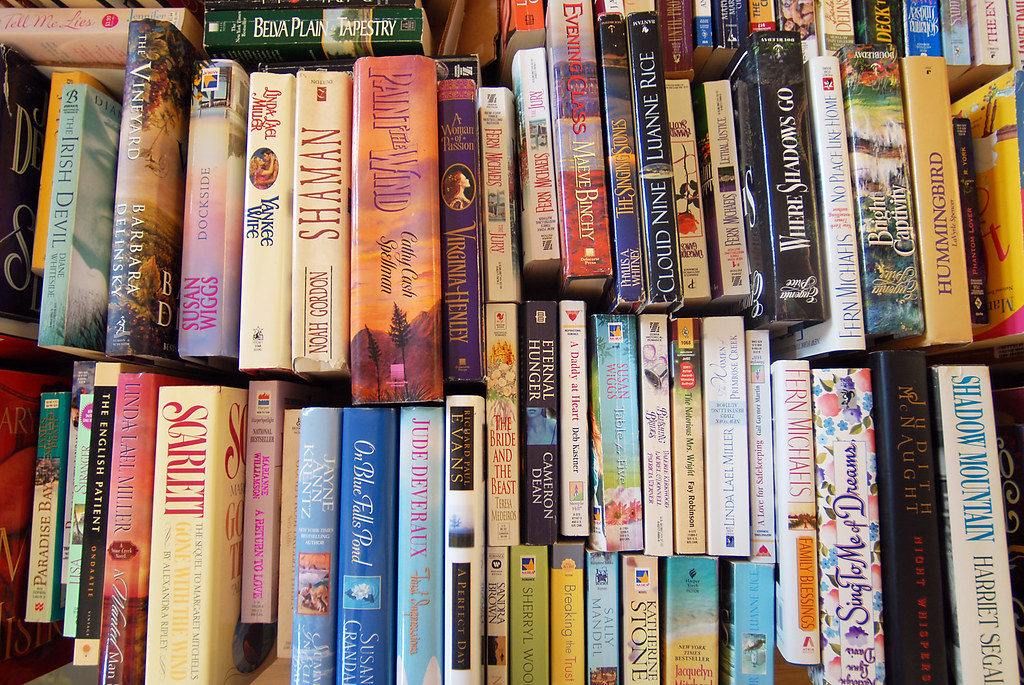 Compiled by Art Keene and Jeff Lee
This is the third year that we offer recommendations from our editors and staff writers of some of our favorite reading from the past year. Feel free to share your own best reading experiences from the past year in the comments section below. And following our own recommendations, we offer a compilation of links to some "best of" lists for good reads from 2022. And if you'd be interested in writing book reviews for the Indy, please drop us a note at amherstindy@gmail.com.
Here you can check out our favorites from 2021 and 2020.
Kitty Axelson-Berry
White Fragility: Why It's So Hard for White People to Talk About Racism by Robin DeAngelo (Beacon Press, Boston, 2018)
This is the book that changed me the most this year. I thought I could get by without reading it until I watched the failed joint meeting of the Town Council and Community Safety and Social Justice Committee (CSSJC), the one that was shut down by Councilor Mandi Jo Hanneke's use of an arcane clause of the charter, to the dismay of CSSJC members and most town councilors. It was a wake-up call, a jolt to my own White fragility, when CSSJC's Pat Onanibaku rose and said unequivocally, "This is what racism looks like. This is what White Supremacy looks like." As if following a White fragility script, Councilor Haneke said she felt unsafe and victimized, refocusing attention on herself. Meanwhile, Councilor Ellisha Walker has been patiently explaining that being "anti-racist" means being pro-active and engaged all the time, with vigilant self-awareness, and that repatterning ourselves to do this is not a punishment.

It took reading White Fragility for me to understand that Onanibaku was succinct and accurate in her choice of words and that I myself, and people like me, need to ramp up our self-awareness radically to be anti-racist and co-create a town that is anti-racist. Simply put, "racism" is now used to mean our system of categorizing people and our assumptions about them by skin tone. And "White supremacy" is now used to mean that in this system of ours, White people are advantaged with the most power to set the rules.
The Love Songs of W.E.B. Du Bois by Honoree Fannone Jeffers (HarperCollins, 2021)
| | |
| --- | --- |
| | There's so much here that I need to understand better — and this book pairs well with White Fragility. Honoree Fannone Jeffers brings her feminism, poetic sensitivity, and love of mythology to her debut novel, which traces generations of a mixed race family —Indigenous Creek, African, and White — from their lives before Black enslavement and Native American genocide to contemporary times. It can be confusing, with a lot of characters, some of whom transform after death and become witnesses to the future. The focus is on three sisters growing up in contemporary times on the East Coast. For me, it provided important teachings about intraracial and interracial relationships, gender and color hierarchies, and traditions that are both comfortable and uncomfortable. |
---
Art Keene
Sea of Tranqulity by Emily St. John Mandel (Knopf 2022)
| | |
| --- | --- |
| | There is a kinship between Mandel's blockbuster SF novel Station Eleven  (Knopf, 2015) and the miniseries (HBO Max), of the same name and also highly recommended and her latest novel. Station Eleven follows a troupe of traveling Shakespearean actors across Michigan, following a pandemic that wipes out most of humanity. Sea of Tranquility follows a famous writer who is on a book tour for her new novel about a pandemic, though the novel actually takes the reader from Vancouver Island in 1912 to a dark colony on the moon five hundred years later.  The novel includes characters from Mandel's first novel The Glass Hotel. To say more is to risk spoilers so I'll just say that there's a lot packed into this little book and it is a very engaging read. |
Empire of Pain: The Secret History of the Sackler Dynasty by Patrick Radden Keefe (Anchor, 2022).
| | |
| --- | --- |
| | This book tells the story of the rise of the Sackler family's pharmaceutical dynasty, centered on Purdue Pharma, and its role in creating the opioid crisis the continues to plague the nation. Also, lots of insight into the rise of Big Pharma. A gripping portrait of corporate evil. Reads like a novel. |
The Dawn of Everything: A New History of Humanity by David Graeber and David Wengrow (Farrar, Strauss and Giroux, 2021)
| | |
| --- | --- |
| | Most of what you have previously learned about the evolution of human society is wrong. This book critiques traditional narratives of humanity's linear, inexorable progression from from small, primitive, and largely egalitarian societies to industrial "civilization" with all of its attendant complexities and inequalities. Instead, the authors posit that throughout our history, humans embraced a broad range of social arrangements including small scale subsistence societies that exhibited political complexity and the trappings of hierarchy and large urban societies that appear to have resisted social stratification. These alternative narratives are based on a close reading of some pretty spectacular archaeological evidence. The authors suggest that our central dilemma is the question of how modern societies have lost the qualities of flexibility and political creativity that were once more common. They ask how we have apparently "got stuck" on a single trajectory of development, and how violence and domination became normalised within this dominant system. Writing in the Chicago Review, historian Brad Bolman and archaeologist Hannah Moots suggest that what makes the book so important is "its attempt to make accessible a vast array of recent anthropological and archaeological evidence; to read it against the grain; and to synthesize those findings into a novel story about what exactly happened in our long past," Writing for the New York Journal of Books, another anthropologist, James H. McDonald, suggested that The Dawn of Everything "may well prove to be the most important book of the decade, for it explodes deeply held myths about the inevitability of our social lives dominated by the state". At 702 pages, the book is a serious undertaking but it constantly rewards the readers with "oh wow" moments that force us to rethink how we got to where we are as a species and where we might be going. Named a Best Book of the Year in 2021 by The Washington Post, The New York Times Book Review, NPR, and Chicago Tribune |
Emergent Strategy by Adrienne Maree Brown. (AK Press, 2017)
| | |
| --- | --- |
| | This is a book about community organizing. Brown was heavily influenced by the writing of the late science fiction author Octavia Butler in developing her approach to making change. That approach is centered on the concept of emergence – the realization that there is crisis everywhere in the world and that the world is in a constant state of ever-changing, emergent patterns. "Emergent strategy is how we notice the way that small actions create complex systems,…how we intentionally change in ways that grow our capacity to embody the just and liberated worlds we long for". Central to emergence is acceptance of the proposition that our own actions are consequential. The book is not a how to manual (as are most books on community organizing). Rather it offers a potpourri of Brown's personal experiences, engagements, actions, and reflections, leaving the reader with plenty of ideas for how they themselves might undertake the work of making a better world. |
Being Mortal: Illness, Medicine and What Matters In The End by Atuhl Gwande (Profile Books, 2014)
| | |
| --- | --- |
| | In 2022 I went back and re-read several books that I had read awhile back. Most resonant among them was Gwande's treatise on aging and decline. Gwande explores the failures of medicine to help us make the most of our lives as we experience aging, decline, and ultimately death and offers us a positive path for embracing those inevitable aspects of our humanity so that we might live our lives to the fullest. I found this book to be grounding as I contended with a series of medical challenges in 2022 including the dispiriting, lingering aftereffects of COVID. The book addresses end-of-life care, hospice care, and also contains Gawande's reflections and personal stories. He suggests that medical care should focus on well-being rather than survival. While the book is largely a critique of the medical profession, it is also a reminder to the reader that embracing our mortality liberates us to live our lives to the fullest. The book was also adapted as a PBS Front Line TV documentary. |
---
Maura Keene
Kindred by Octavia Butler (Beacon Press, 1976/ 2003)
The Parable of the Sower by Octavia Butler (Grand Central Publishing, 1993/2019)
The Parable of the Talents by Octavia Butler (Arch Books, 1998/2007)
Xenogenisis Triology by Octavia Butler (Grand Central Publishing, 1984-1989 /2021)
I read a lot of books by the Hugo Award winning author Octavia E. Butler, this past year. First and foremost, I recommend her dystopian two-volume set, Parable of the Sower and Parable of the Talents. Given that these novels were written in the late 90's, it amazed me how prescient Butler was regarding climate change and social movement toward fascism in response to climate change. Although the two books are extremely dark, they are so well written that they are a pleasure to read—and they contain strong messages of hope for humanity and for the possibility of building a better world. I can't believe it took me so long to find them, since they've been on our bookshelf for years. I also read Kindred, Butler's first novel, written in 1976. It is now a mini-series on Hulu. This novel is haunting in a different way from the Parables. Here, a young, Black, aspiring writer is repeatedly and violently thrust back to the time of her ancestors living on a plantation in Maryland in the early 1800s. As her stays in the past become longer, she becomes intimately entangled with the plantation community. She makes hard choices to survive slavery and to ensure her return to her own time.

Also compelling is Xenogenesis, a science fiction trilogy about a superior alien race that tries to save the earth after humans have destroyed most of it. Here, as in Butler's other works, racism looms large but the message that a better world is possible is unmistakable. I regret that I did not discover Butler's books until long after her death, but their prescience makes them thought provoking and gratifying reads today.
Lessons In Chemistry by Bonnie Gramus (Doubleday 2022).
The Vanishing Half by Brit Bennett (Riverhead Books, 2022)
| | |
| --- | --- |
| | I recommend these two page-turner novels that I could not put down and finished in a couple of days. The Vanishing Half tells the story of identical twin sisters who are light-skinned Black women. One chooses to pretend she is white, and the novel follows the diverging paths of the sisters' lives and the ways in which their lives remain intertwined. Lessons in Chemistry is the story of a remarkable mother, daughter, and dog, trying to overcome the misogyny of the 1960s. The engaging plot is clever and humorous, making the book a pleasure to read. |
---
Jeff Lee
Print and Privilege, by Nick Grabbe (2021, Off The Common Books)
| | |
| --- | --- |
| | Any Amherst resident whose time in town extends back a handful of years is most likely familiar with Nick Grabbe, local journalist and member of the Charter Commission that designed Amherst's current form of government. Print and Privilege is Grabbe's introspective and surprisingly candid memoir. He recounts, often apologetically, a childhood of privilege growing up in Washington, DC as the grandson of a Russian count and student at the prestigious St. Albans School. His adulthood is marked by a tortuous path as a reporter and editor, ultimately for the Amherst Bulletin, all the while seeking to develop relationships and raise a family in Amherst. Grabbe's talent for relating interesting anecdotes shines throughout. Find it at the Jones Library or buy it at the bookshop in Collective Copies. |
---
Buffy, hosted by Falen Johnson (2022, CBC Podcasts)
| | |
| --- | --- |
| | Buffy is not a book, but this 5-part podcast from the Canadian Broadcasting Corporation is an equally satisfying package of content for feeding your head. It tells the story of indigenous Canadian-American musician and activist Buffy Sainte-Marie who blossomed as a folksinger in the early sixties while a philosophy major at the University of Massachusetts. Her storied career includes being blacklisted by American radio stations for penning unabashed protest songs such as Universal Soldier and Now That the Buffalo's Gone. She would rise to be dubbed "First Lady of Indigenous Music" and see Up Where We Belong win her an Academy Award for Best Original Song. Adept narration by First Nations host Falen Johnson, and a wealth of interviews of Sainte-Marie and those who have known her bond the listener to this extraordinary and pacesetting artist. Listen at https://www.cbc.ca/listen/cbc-podcasts/1064-buffy. |
---
Almanac, by Stephen Braun (2021-2022, The Amherst Indy)
| | |
| --- | --- |
| | Almanac is not a book (yet), but I am not the first to suggest that it ought to be. For nearly two years Stephen Braun has written a semi-regular nature column in The Amherst Indy containing what he describes as "observations, musings, and occasional harangues related to the woods, waters, mountains, and skies of the Pioneer Valley." From dinosaur footprints to black squirrels to the Seven Sisters, Braun's enlightening essays remind us how lucky we are to be able to live in or trek around Western Massachusetts. The entire collection of Braun's 64 columns, many accompanied by his striking photographs, can be found at https://www.amherstindy.org/tag/almanac/. |
---
Laura Quilter
Building a Life Worth Living: A Memoir by Marsha Linehan (Random House, 2020).
| | |
| --- | --- |
| | Linehan is the developer of "dialectical behavior therapy", the first and, really, only treatment for suicidal depression. This book is a beautiful memoir of a person's breakdown and breakthrough, intertwined with her spiritual journey. Moving, transformative, and hopeful. |
Native Plants for New England Gardens by Mark Richardson and Dan Jaffe (Globe Pequot, 2018), for the New England Wild Flower Society, now known as the Native Plant Trust.
| | |
| --- | --- |
| | Indispensable reading for understanding more about our local plants, and the inter-relationships among them and native wildlife. I spent a lot of time in this book this year. |
The Dawn of Everything: A New History of Humanity by David Graeber and David Wengrow (Farrar, Strauss and Giroux, 2021)
| | |
| --- | --- |
| | Examines the current anthropological model of human social evolution, in which "primitive hunter gatherer" social forms were succeeded by more complex and "advanced" societies enabled by agriculture, with capitalism and monarchy as later and impliedly yet more advanced models. It turns out there is a lot of contradictory evidence for this model, and all of it is fascinating. And what does it mean, if "hunter gatherer" societies were also complex, social hierarchies play many different roles in many different kinds of societies, and the real question is why are we stuck with what seems like the suckiest of most of the models? Dense and stimulating. The audiobook narrator has an English narrator who, with this prose, comes across as annoyingly know-it-all. I would stick with print. |
The Scholomance Trilogy by Naomi Novik (Del Rey) –
A Deadly Education (2020), The Last Graduate (2021), and The Golden Enclaves (2022)
| | |
| --- | --- |
| | Young adult magic school trilogy, if the real questions about Harry Potter and the like had a sensible answer: Why in gods' names would any parent send their child to such a dangerous place? Also, catnip if you like the piling-on of woes, Lemony Snicket style, but with more intelligible plotting and also political realism and snarky teenage voice. The best YA fiction offers enduring lessons for those becoming adults and those who have been becoming adults for decades, and Novik's Scholomance trilogy gives the reader plenty to ponder about morality, friendship, activism, inequity, and how to Be in the world. |
---
The Best of 2022: Other People's Lists
Lit Hub:
The Ultimate Best Books Of 2022 List (a compilation of all of the best, "best of" lists)
The Best Reviewed Fiction of 2022
The Best Reviewed Sci-Fi, Fantasy and Horror of 2022
The Best Reviewed Memoirs and Biographies of 2022

The New Yorker:
Best Books of 2022

The New York Times:
The 10 Best Books of 2022
100 Notable Books from 2022

The Booker Prize:
Booker Prize plus Long and Short Lists for 2022

Mother Jones Magazine:
The Books We Needed In 2022

Progressive Magazine:
Our Favorite Books of 2022

The Guardian:
Best Books of 2022
Best Science Books in 2022

The Atlantic:
The Atlantic 10: 2022's Most Thought Provoking Books

Jacobin:
The Best Books We Read in 2022

Portside:
The Best Science Books In 2022