Leverett Board Of Health Unanimously Opposes Artificial Turf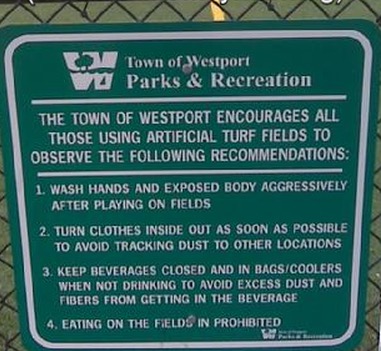 The Leverett Board of Health voted unanimously at their March 20 meeting to recommend against the installation of artificial turf at the regional high school, citing environmental and safety concerns.  
The Board of Health took up the issue after the Leverett Select Board requested that they study it and provide a recommendation. During discussion, board members noted that they had done research and had read a great deal of information on many aspects of artificial turf. Having also discussed the issue at their previous meeting two weeks earlier, they were prepared to come to a vote which was unanimous.
Both the Amherst and Pelham Boards of Health also issued advisories late in 2022 against the installation of artificial turf.