Solar Bylaw Working Group Invites Public Comment on the Protection of Forests and Farms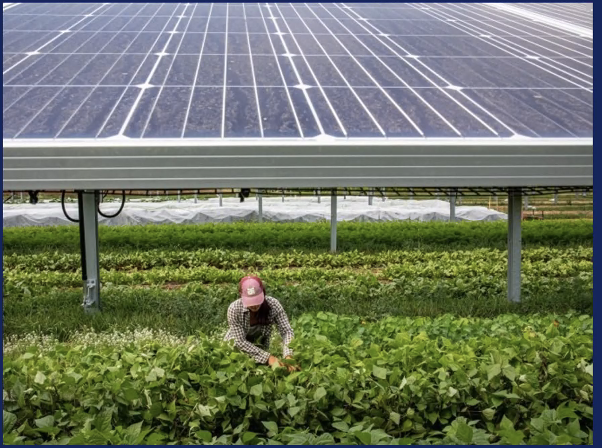 In April 2022 Town Manager Paul Bockelman charged the Solar Bylaw Working Group (SBWG) to develop a solar zoning bylaw. The charge emphasized that "the SBWG will engage the community to ascertain community values."  To that end, consultants GZA conducted a community survey last spring with these notable results as reported by Michael Lipinski in the Amherst Indy on April 28, 2023.
• 90% of respondents want to see large scale solar installed on parking lot canopies and rooftops.
• Little support for large-scale industrial solar on forest land
• Little support for large-scale industrial solar on agricultural land or open space
• Some respondents showed interest in Dual-Use Agriculture/Solar.
• Most respondents support a strong solar bylaw that strictly regulates where solar can be constructed.
• Most respondents were aware of carbon emission targets and believe they are important.
The working group's most recent meetings have debated what protections to offer forests and farms. The final SBWG meetings present an opportunity for the public to voice an opinion, either through email or a comment during the public comment portion of the meetings. The next two meetings are scheduled for Monday, September 25, from 6-8 p.m. and Tuesday October 3 from 4-6 p.m. on Zoom.
Contacts:
Stephanie Ciccarello, Director of Sustainability (ciccarellos@amherstma.gov)
Christine Brestrup, Planning Director (brestrupc@amherstma.gov)
SBWG Webpage: https://www.amherstma.gov/3677/Solar-Bylaw-Working-Group