Assistant School Superintendent Doreen Cunningham Is No Longer Employed by District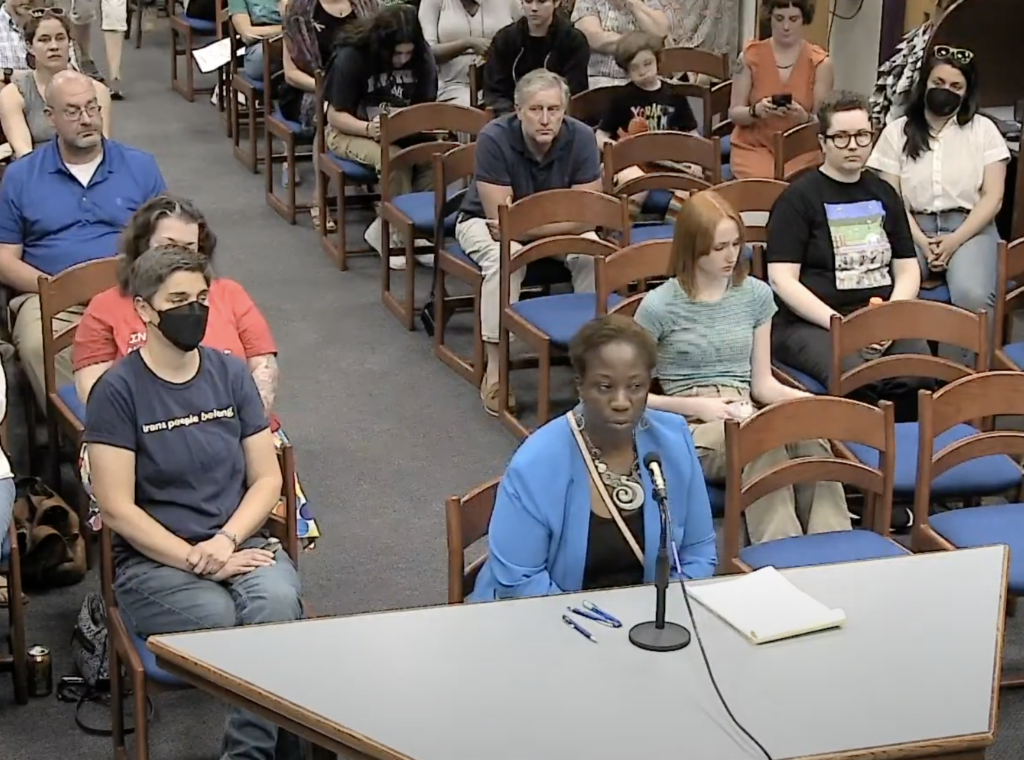 School Superintendent Doug Slaughter confirmed today (10/19) that Assistant Superintendent Doreen Cunningham left the employment of the Amherst School District effective Friday, October 13. The news was first reported on MassLive by Dave Eisenstadter.
Cunningham was placed on administrative leave since May 19 in response to charges of abetting staff mistreatment of LGBTQIA+ students at the Amherst Regional Middle School  (ARMS) as well as charges of staff intimidation and hiring irregularities (see also here) in the district. Cunningham was also the district's HR director.
Slaughter did not specify the reasons for Cunningham's separation from the district. However, Regional School Committee member Jennifer Shiao asked him at the School Committee meeting on October 17, "As of today, have any terminations been completed as a result of the Title IX reports?" Slaughter responded, "No. Partly because we're still in process."
The district has received reports form the investigator that it retained to conduct multiple Title IX and non-Title IX investigations into the alleged harassment of LGBTQIA+ students at ARMS but Slaughter has said that the results of those investigations will not be shared with the public.
Cunningham has filed a discrimination complaint with the Massachusetts Commission Against Discrimination (MCAD) against the district, which is pending. The complaint alleges that the district "discriminated against Complainant on the basis of race/color (Black/African-American), sex (woman) and religion (association with Christians)." The complaint is scheduled to be heard by the MCAD in March of 2024.
Three school adjustment councilors were implicated in the harassment charges and were placed on leave at the same time as Cunningham. Hector Santos and Delinda Dykes are still employed by the school and remain on administrative leave. Tania Cabrera has not been employed by the district since June 30, when her contract was not renewed.