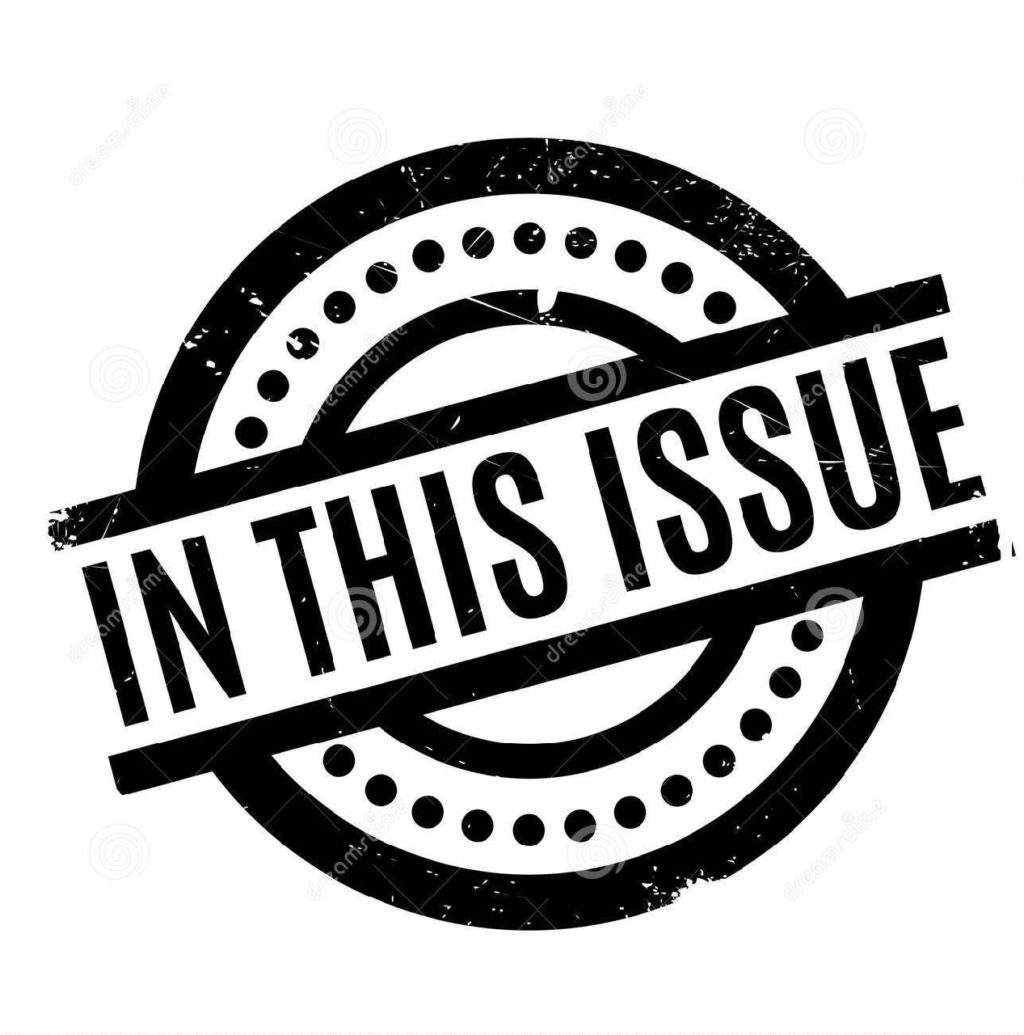 The Indy is now posting more than two "pages" of new items each week. Last week, some of our readers suggested that newcomers to the site might be limiting their reading to the first page and that it would be helpful to provide a table of contents (TOC) listing all new content. And so we're trying that now. Let us know what you think and, if you'd like this to continue, how you think it should be organized. This week we're trying to organize the content topically.
You can also receive a listing of all new items in the Indy each week by subscribing here. The subscription is free and will deliver to your inbox a listing of all new content, each Saturday at 6 AM. We can assure you that we will not share your email address, nor will we send you any additional emails to clog up your inbox (except in the case of truly urgent breaking news, in which case we'll send out a special dispatch).
Analytics
Last week we started running analytics to get a sense of which articles are being read the most and when. From time to time we'll share some of this information with you. Here are our five most-read articles from last week.
1. .PHASED RE-OPENING PLANNED FOR AMHERST, PELHAM, AND REGIONAL PUBLIC SCHOOL BUILDINGS – Marla Goldberg Jamate
2. SINGLE POLLING STATION PROPOSED FOR AMHERST VOTERS. VOTING BY MAIL ENCOURAGED – Maria Kopicki
3. OPINION: JONES LIBRARY BUDGET MEETING – DOLLARS AND DEMEANOR DECREASE – Terry S. Johnson
4. STATE ISSUES NEW COVID-19 TRAVEL ORDERS – Amherst Indy
5.. .LETTER: THE LAMENTABLE SALE OF LIBRARY'S BIERSTADT MASTERPIECE GIVES US CAUSE TO RECONSIDER PROPOSED DEMOLITION OF 1993 ADDITION – Molly Turner
WHAT"S IN THIS ISSUE? NEW POSTINGS TO THE INDY, SATURDAY, JULY 25 to SATURDAY, AUGUST 1, 2020
CAMPUSES AND SCHOOLS
MASS. TEACHERS ASSOCIATION PLEDGES TO NOT RETURN FOR FALL CLASSES UNTIL SCHOOL BUILDINGS ARE SAFE by Laura Quilter

PHASED RE-OPENING PLANNED FOR AMHERST, PELHAM, AND REGIONAL PUBLIC SCHOOL BUILDINGS by Marla Goldberg Jamate

UMASS UPDATES COVID-19 PROTOCOLS FOR RETURNING STUDENTS by Amherst Indy

UMASS AMHERST WILL MAKE STANDARDIZED TESTS OPTIONAL FOR FIRST-YEAR APPLICANTS FOR THE NEXT THREE YEARS by Amherst Indy

POLICE, LANDLORDS SHARE CONCERNS ABOUT RETURN OF COLLEGE STUDENTS – Art Keene

OPINION: SCHOOL REOPENINGS, HEALTH AND HEALTH INEQUALITY by Danya Keene

LETTER: OBJECTS TO SCHOOL COMMITTEE ATTEMPT TO STRIKE COST ESTIMATES FROM CROCKER FARM REPORT – Toni Cunningham
COMMUNITY
AMHERST NEIGHBORS BUILDING COMMUNITY THROUGH VIRTUAL GATHERINGS by Stephen Braun and Elizabeth Welsh
COVID-19
COVID-19 DAILY UPDATE by Art and Maura Keene

UMASS UPDATES COVID-19 PROTOCOLS FOR RETURNING STUDENTS by Amherst Indy

BOARD OF HEALTH MANDATES FACE MASKS/COVERINGS IN PART OF THE TOWN by Amherst Indy

TOWN & UMASS ESTABLISH COVID-19 WORKING GROUP by Amherst Indy
FEATURES
PHOTO OF THE WEEK: GREEN BEANS IN MEG AND STEVE'S GARDEN by Steve King

COVID-19 DAILY UPDATE by Art and Maura Keene

FACT CHECK: "THIS WEEK AT THE JONES LIBRARY: JULY 19 – 25" by Terry S. Johnson
LETTERS/OPINION
LETTER: TOWN MUST CONSIDER DISPARATE IMPACTS OF POLICIES ON VULNERABLE AND MARGINALIZED POPULATIONS – Anita Sarro

LETTER: OBJECTS TO SCHOOL COMMITTEE ATTEMPT TO STRIKE COST ESTIMATES FROM CROCKER FARM REPORT – Toni Cunningham
OPINION: TOWN SHOULD EMBRACE REPARATIONS TO REDRESS THE DAMAGE OF WHITE SUPREMACY by Matthew Andrews

OPINION: ONLY A GLOBAL GREEN NEW DEAL WILL WORK by Russ Vernon-Jones

OPINION: SCHOOL REOPENINGS, HEALTH AND HEALTH INEQUALITY by Danya Keene

OPINION: AMHERST NEEDS TO PROTECT WORKERS FROM WAGE THEFT by Tom Juravich
LIBRARIES
MASSACHUSETTS PUBLIC LIBRARY CONSTRUCTION PROGRAM PAUSED FOR FY2021 by Amherst Indy

FACT CHECK OF "THIS WEEK AT THE JONES LIBRARY: JULY 19 – 25" by Terry S. Johnson
TOWN GOVERNMENT
ZBA APPROVES FIFTH RETAIL MARIJUANA OUTLET by Hilda Greenbaum
METERED PARKING ENFORCEMENT RESUMES AUGUST 3 by Amherst Indy
TOWN & UMASS ESTABLISH COVID-19 WORKING GROUP by Amherst Indy
BOARD OF HEALTH MANDATES FACE MASKS/COVERINGS IN PART OF THE TOWN by Amherst Indy
NO SWIMMING AT FORT RIVER/ WENTWORTH FARM CONSERVATION AREA by Amherst Indy