Council Drops Plan To Consolidate Voting Sites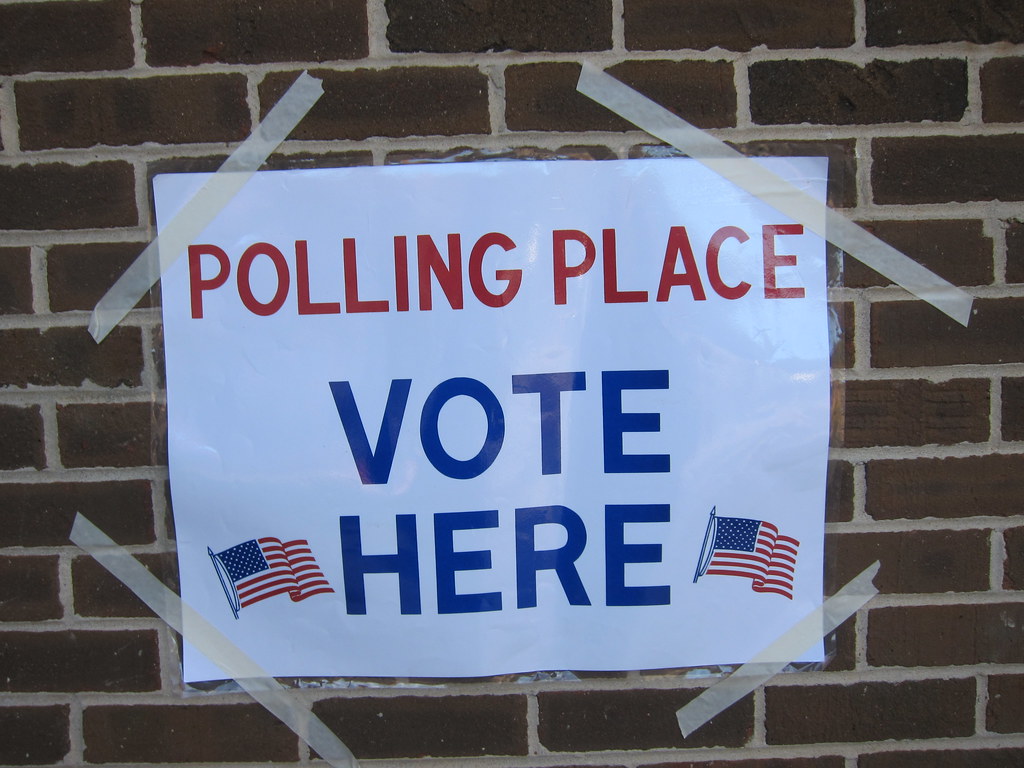 By Marla Goldberg-Jamate and Maria Kopicki
The Amherst Town Council dropped an unpopular plan to consolidate all of Amherst's eight polling locations into one site at Amherst Regional High School last night (8/10/20) after widespread public protest.
"We heard you," Town Council Chair Lynn Griesemer said. (Amherst Media's video of the meeting will be posted here.)
Instead, the Council voted unanimously to keep seven of Amherst's eight current polling locations and to add the high school for the 2020 elections. The only polling site to close will be the North Fire Station, where Precinct 2 normally votes. For the upcoming September 1 state primary and November 3 Presidential election, Precinct 2 will be shifted to the high school, along with Precincts 4 and 10, which normally vote at the Bangs Community Center. The latter move is to help reduce crowding at the Bangs, which has previously hosted three precincts.
Amherst has over 17,000 registered voters, and about 15,000 people voted in the 2016 Presidential election. Last night, Town Clerk Shavena Martin said her office has gotten about 5,000 applications for mail-in ballots, and that those voters are therefore not expected to show up at the polls. However, voters who applied for mail-in-ballots can also choose not to use them, and to vote in person instead. (The Secretary of State's Office provides more information about mail-in ballots and early voting.)
Besides the high school and Bangs Center, the polling sites in use for the elections will include Crocker Farm, Fort River, and Wildwood Elementary Schools, the Munson Memorial Library, the North Zion Korean Church, and the Immanuel Lutheran Church.
"We believe that with all of the locations that you are considering tonight that we can make it work, one way or another," said Town Manager Paul Bockelman. Town staff who are able will be tapped to serve as "election ambassadors" to help manage the sites. "It will be all hands on deck," Bockelman said.
The plan voted into place last night is based on "Option 2," proposed by Town Councilor Cathy Schoen. Further information on that proposal is here.
The controversial single-site consolidation was approved on August 3 by a narrow 7 to 6 majority of the Town Council. The move went against the Centers for Disease Control and Prevention guidance for municipalities during COVID-19, which calls upon towns to "maintain or increase" their numbers of polling sites.
The Town Council accepts that polling place consolidation is not a good idea according to the CDC, Griesemer said, adding, "although I don't always agree with what they say."
Those to weigh in against the single-site consolidation included the American Civil Liberties Union of Massachusetts' Western Regional Office, which cited concerns about safety and adequate access to the polls.
"While there will be more vote by mail options in 2020, robust in-person voting options remain vital," wrote Regional Director William Newman. "Not everyone has equal access to reliable mail delivery … many individuals … may not be in a position to take the preliminary steps to vote by mail. These barriers … most often arise for those with lower incomes and persons of color," Newman stated. The ACLU's letter was also signed by Community Advocate Coordinator Javier Luengo-Garrido and Senior Attorney Ruth Bourquin.
Yesterday, the League of Women Voters of Amherst urged the Town Council to adopt Option 2 and maintain the Town's polling places, stating that the national organization supports expansion, rather than contraction, of polling places. 
'We are aware of the significant public opposition to the single site plan, due in part to concerns about the prospect of long lines for the upcoming November 3 Presidential election. Residents have raised numerous concerns about voter access with a single site and about the plan's potential adverse impacts on several constituencies," the League stated.
Those who sought to keep multiple polling locations maintained that it would be safer for the public amid the pandemic.
Griesemer said Councilors received overwhelming public feedback from those who opposed to single-site consolidation, and apologized for having been unable to answer all the emails.
Members of the public feared that long lines on November 3 would result, causing hardship for the elderly, for senior citizens, parents of young children, and hourly workers with little time to vote, among others. Concerns were raised over voter disenfranchisement, and potentially adverse impact on a number of constituencies, including minorities and those lacking personal transportation.
Town Council member Stephen Schreiber, who was a strong proponent of the single site plan, defended it last night.
"A big tool for voter suppression is a lack of clarity," he said, adding that people would be clearer on where to vote if there was only one location, and that most people know where the high school is located.
Schreiber said the single-site opponents have a false "Normal Rockwell" idea that many people in Amherst can walk to their polling site. "That is not how voting is set up (here)," he said. However, Schreiber acknowledged that he can walk to his polling location, at Wildwood Elementary School.
Some Town Councilors who strongly favored the single-site plan, which they said would be more efficient for Amherst and reduce voter confusion, raised doubts about the viability of some of the other seven sites last night, including the elementary schools.
Schools will not be in session yet on September 1 due to a statewide delay, the result of the Massachusetts Teachers Association having negotiated 10 days of extra prep time with the Department of Elementary and Secondary Education. In Amherst, schools will also be closed for the November 3 Presidential Election, when a "professional development day," for teachers is scheduled.
The decision to close the North Fire Station was based on the need to protect firefighters from possible COVID-19 exposure, including the student firefighters who live there, Griesemer said, adding that a three-day closure of the station could have been necessary to hold voting there safely. Amherst Fire Chief Tim Nelson said during public comment that the North Fire Station as a polling site "has been problematic for years."
Nelson said he has "tried to build a bubble" around his staff to protect them from COVID-19, which has taken the lives of firefighters in other towns. Nelson said that as a Black man, he is very aware of the struggle for fair voting access, but that closure of the North Fire Station as a polling place this year would not lead to voter suppression.
A diagram of the single-site plan shown to the Town Council last night showed all ten precincts voting in the large gym at the high school, with the smaller gym as a staging area. However, calls to the Secretary of State's Office last week by the Amherst Indy indicated that the state office was unclear on Amherst's plan, with at least one staff member there believing that five precincts would vote in one gym, and five in another.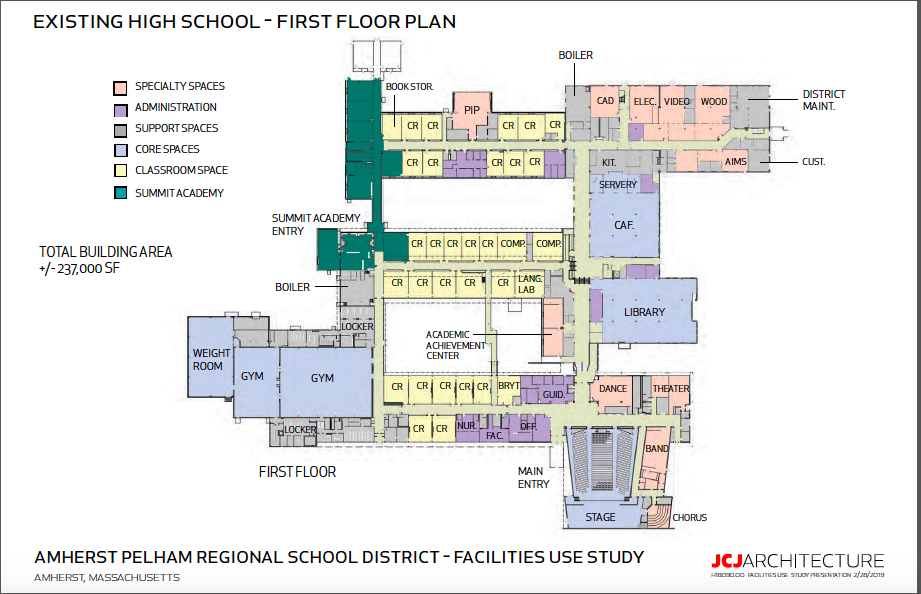 Schreiber, who ultimately voted for the multiple site plan, maintained during last night's meeting that it still might be better to put all the town's in-person voters in one place. "Where do we want to put our Chernobyl reactor, in one place, or in 10 places?" he asked.
Councilor Andy Steinberg had advocated for the Council to put the multiple-site plan in place only for September 1, and then to discuss the matter again after the primary, and vote for any needed changes for November 3. Although the move to "divide" the motion seemed to have some support from Brewer, Schreiber, and Ryan, the move ultimately failed.
The Town's attorney, Joel Bard of KP Law, attended last night's meeting and in answers to questions from Town Councilor Mandi Jo Hanneke, said the plan voted into place would apply only to 2020, meaning that the town would revert to its old polling place system, of eight sites including the North Fire Station, unless further action is taken in 2021.