Opinion: Jones Library Expansion Threatens Town Budgets For Years To Come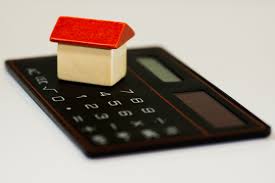 by Art and Maura Keene
We love libraries. Maura studied library science at the University of Wisconsin and the University of Michigan before shifting gears and heading off to medical school. Art's mother was a school librarian. We maintain our own Free Little Library in Shutesbury. We are frequent users of and past contributors to the Jones as well as the Spear Memorial and Wendell libraries.
We recognize that the Jones is in need of some serious repair, renovation, and space reconfiguration. We very much want to see those improvements and repairs done. Nonetheless, we will vote NO on the referendum on the Jones borrowing on November 2. We will do so with an aspiration to start over with a project that is honest, transparent, appropriately scaled, and that will not be such a burden on capital and operating budgets for years to come.
In a previous critique we argued that the decision to borrow almost $36M to fund the renovation and expansion of the Jones library was hasty and failed to address long-standing, nagging questions about the impact of such borrowing on future budgets. That critique now feels even more salient than when we wrote it seven months ago and we fear that the sloppy attitude of the expansion's proposers toward details and transparency will come back to haunt the town in the coming years. We are,regrettably, confident that the cost of the project will come in at well over the $36M currently targeted for borrowing. And we are hardly the only ones who have judged the library cost estimates to be a low ball or insufficiently specified (see for example here and here and here and here). As construction costs escalate, as tangential expenses are left unaccounted for, as well-documented supply chain problems flummox construction projects large and small around the globe, as final design costs have yet to be specified, we see mounting evidence that the original $36M cost estimate is a flimsy guesstimate. And what happens if the Friends of the Jones fail to raise the ambitious $6.6M that they have promised to produce? The town is on the hook for all of this, for every cost overrun, for every cent that the project will cost, regardless of how much over budget that ends up being. And while Council President Lynn Greisemer has promised that the town will not provide one additional penny beyond what has already been approved for borrowing — what is to be done when the library is half- finished and the costs have gone up? The town will have little choice but to ante up for all unanticipated expenses. And if that happens, this grandiose expansion project looks increasingly like it will be a burden on town budgets well into the future, impeding capital spending and capital planning as well as operating budgets for years to come.
Just because you repeat something over and over does not make it true.  The increasingly shrill claim by Jones expansion supporters that the library will have no impact whatsoever on other budget needs is simply not credible.  The budgetary pie is not infinite. Whatever ends up being spent on the Jones are dollars that can't be spent on other things.  The highly anticipated cost overruns will be accommodated at the expense of meeting other needs. And the $1M of CPAC money allocated to the Jones so far (we expect the Friends to come back and ask for more) is taxpayer money that can't be allocated to other projects for which taxpayers have requested support.
This project, from the beginning, has been characterized by a jungle gym of tangled assumptions and incomplete information. What has been lacking throughout is a willingness to honestly and comprehensively explore the full implications of the Jones borrowing as well as possible alternatives that would give us a greatly improved Jones library with a reduced risk to other pressing needs.

There is still a possible path to fiscal sanity and that is to vote No on the library referendum. A no vote does not mean that the Jones will not get the repairs and redesign that it needs. It means that the town will have to go back to the drawing board and come back with a responsible, and a more modest, plan. Would that mean that the Jones would lose the Massachusetts Board of Library Commissioners grant that has been awarded? Possibly. But it's hard to know, as at each decision juncture, the proponents of this extravagant project have threatened that if we don't move forward with the plan exactly as they presented it, we would lose the "free" money. At times this assertion may have been true and at times it may have been hyperbolic. As far as we know, the Trustees never fully and publicly explored the permissible parameters of either the MBLC grant or other funding options, nor do we know how widely other funding options were explored. For example, the Trustees did not apply for a Green Energy Initiative award that left up to $450,000 on the table. We can't really know whether the expansion proponents are crying wolf, as did supporters of the school consolidation where, thanks to judicious rejection of the original proposal by townwide Amherst voters, we are now poised to get a much better school. We can't know for sure what will happen if we send the town back to the drawing board. We believe that starting over smart, with an open and honest process, can produce a more sensible proposal, one that will improve our beloved library, one that will not greatly endanger future town budgets and one that will unite rather than divide the town.

The referendum does not ask if you favor making improvements to the Jones. It asks if you favor borrowing almost $36M.
"A "yes" vote on this question means that you affirm the Council's vote to fund the Library expansion and renovation project and want the project to continue. A "no" vote means that you reject the Council's vote to fund the Library expansion and renovation project and do not want the project to continue.: (see the full wording of the ballot question here).
Prioritizing a huge library expansion in a town that already has three substantial college libraries, two public branch libraries, and a high school library, and at a time when the very nature of libraries is changing (see here and here); prioritizing this over the funding of schools, public safety, roads, youth services and a secure fiscal future is not responsible. Nor is ignoring reasonable fiscal questions about any project,
We can do this the right way by coming back and designing a project at a proper scale and in a way that does not disregard all of the other pressing needs in this town.

A Grim Scenario
In our critique of seven months ago, we outlined one possible grim scenario.
Let us imagine that the Jones project proceeds as proposed and that there are indeed cost overruns. We have been assured by Council President Greisemer that this simply doesn't happen in municipal projects in Massachusetts. But we have lived in Massachusetts long enough to remember the Big Dig (198% cost overrun). And two recent construction projects at UMass Boston, for a new science center and a classroom building, were $28 million and $11 million over budget respectively. And then there is the planned repair of our own Centennial Water Plant that started at a cost of $7 million and turned into $11 million and then turned into $13 million. So we are not assuaged.
Let's imagine that the project runs over, or that the Trustees can't raise their pledged funds, or that the operating budget for the new library proves to be substantially larger than what has been currently estimated. How will those funding deficits be met? Once construction begins, the challenges of reining in the final cost are formidable. What could be cut out mid-project? The most obvious and likely items to be dropped are those for climate action as these are not required by the Town's net-zero by-law since the Town does not own the Jones Library . Aside from those, the project would likely have to follow through to completion and the town would then be on the hook for whatever it costs. That added expense could mean more austerity for town departments, a substantially greater tax increase if we want a new school building, and the likelihood of postponing building a new firehouse and DPW into the distant future. The branch libraries could be on the chopping block. More maintenance for town infrastructure could be deferred, imposing greater capital costs unto future generations of Amherst residents. And we might have to wait a lot longer for our already postponed capital improvements — like making our athletic fields usable or repairing our increasingly impassable roads. And all of those admirable suggestions that came from the Community Safety Working Group to enhance public safety and build community in Amherst – what about those? There are already town councilors saying that they don't know where the money will come from for those programs. Hence, it strikes us as highly irresponsible to move forward before we have the answers that we need.

Art Keene is Professor Emeritus of Anthropology at UMass Amherst. He was co-founder and co-director of two social justice-based civic leadership programs at UMass, tthe UMass Alliance For Community Transformation (UACT) and he Community Scholars Program. He is Managing Editor of the Amherst Indy.
Maura Keene is a frequent contributor to the Amherst Indy. She is an obstetrician-gynecologist at Bay State Health Systems. Her four children are graduates of the Amherst schools. She has lived in Amherst since 1982.