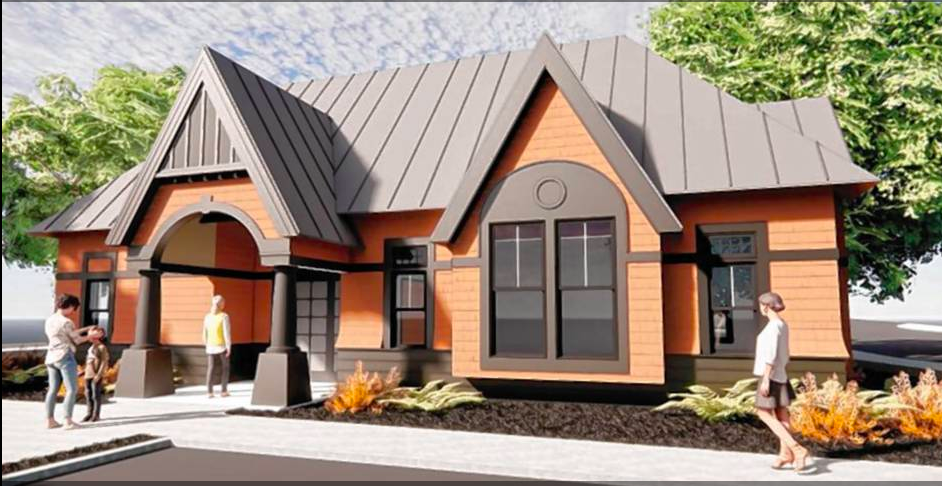 The North Amherst Library renovation is finally about to begin, a project that was first launched in 2017 when Town Meeting voted to conduct a feasibility study of a possible library renovation. A groundbreaking ceremony is scheduled for Wednesday, June 15, at 11:00 a.m. at the North Amherst Library. Parking for the event is limited and those attending are asked to park at Mill River Recreation Area and not at adjacent businesses.
This project is possible only because of an extraordinarily generous anonymous donor who is fully funding it. When the bids finally came in, following Covid delays and other hold-ups, the costs of construction, had risen by $700,000 above the donor's original pledge. It seemed the project was doomed. But the donor stretched and increased the contribution so the renovation can go forward. Needless to say, the North Amherst community is extremely grateful and thrilled.
The North Amherst Library is one of the oldest buildings in town, completed in 1893 in what was the remote northern end of town characterized by farming and factories along the Mill River. The architect was Roswell Putnam, (1840–1911) the foremost residential architect in Amherst and Northampton in the last two decades of the 19th century. The Library design is in the Queen Anne style, which was typical of much of Putnam's work. We are fortunate that the new addition, designed by Kuhn Riddle, will mirror that style of architecture, creating a unified appearance. The new accessible entrance will be from what is now the rear of the building.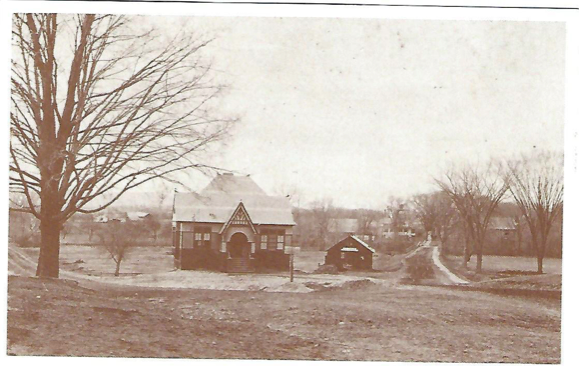 Full use of the Library has always been compromised by a lack of public restrooms and inaccessibility. Those of us who brought young children to the library have vivid memories of dramas resulting from the lack of toilets! Nonetheless, hundreds of North Amherst children learned to read in the library, curled up in the nooks of the children's corner.
In addition to restrooms and disability access, will be a community room that will hold up to 45 people. North Amherst is very short on indoor community spaces after the North Church community room became unavailable. So currently community gatherings are held outdoors or on borrowed porches of neighbors and community-minded businesses. The neighborhood and the Town are in the process of arranging public access to the meeting room when the library is closed, with procedures that will balance the need to protect the space from misuse while enabling scheduled public access.