Editors Brooke Hauser and Mike Moran To Leave Daily Hampshire Gazette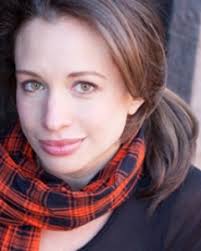 The Daily Hampshire Gazette has eliminated the Editor in Chief position, according to Brooke Hauser, the Gazette's Editor in Chief. Hauser posted on Twitter today "…I was just told my job was "eliminated." I love my staff, I love this paper, and I love this community. What a shame."
Hauser, an accomplished journalist and author, has been Editor in Chief at the local paper since August 2018. She further commented on Twitter, "And for the record, I think more newsrooms should be nonprofit, paywalls should come down, and local news should be free. It's a vision that some have made a reality, as you know, and I wish more companies would think beyond bandaids."
Words of support poured in on Twitter, including from State Senator Jo Comerford, who replied "Brooke, this is terrible news. Absolutely a shame. Grateful for your service and work."
Sara Barber-Just, a journalism teacher at Amherst Regional High School, interacted with Hauser through the ARHS journalism program.
"Brooke Hauser opened her arms again and again to the Amherst High journalism program," Barber-Just said. "Through the sponsorship of local businesses, the Gazette offered daily copies of its paper to my journalism students, and these stories became models for outstanding local reporting and sparked daily conversations and questions. When my class traveled to the Gazette for our last field trip—an annual event—Brooke personally spent over an hour with my high school students answering questions about investigative journalism. She was so inspiring to my students and me—a sharp, passionate woman at the helm—willing to support her writers in publishing some of the bravest stories I've read in the Gazette. I'll never forget advice she shared with my students about writing a challenging piece; she noted, 'I've never liked it when I feel like an article or a reporter is telling me what to think. Good journalism lays out all the information for the reader and leaves it to them to decide what they believe.' This became the guiding principle when we published a story in The Graphic about our school's contract with prison labor in June of 2019. In over 3,000 words the goal was to lay out the facts and many different opinions, and to educate and inform the community without hitting them over the head with an opinion. There have been a lot of losses at the Gazette over the years—outsourcing printing, selling the building, laying off beloved staff. But letting Brooke Hauser go? That does not feel like the beginning of the end to me; it feels like the end."
Art Keene, Managing Editor at the Amherst Indy noted that shortly after Hauser became Editor at The Gazette she invited people active in the Amherst community to a meeting at Amherst Coffee to talk about how they would like to see Amherst covered in her paper. About fifty people attended the meeting and there was a lively discussion with many concrete suggestions offered. One was that the Gazette should scale back on its presentation of national and global news to allocate more space to local news. Within weeks of that meeting, Keene observed that the coverage of local news increased considerably with, at times, three reporters covering the Amherst beat. " After that meeting there were more stories about Amherst than there had ever been. Brooke was an editor who was really in touch with the communities that the Gazette served. You could see it from day one. I have been a subscriber for over 30 years and I found her to be the most responsive editor that the Gazette has ever had. It's hard to imagine that the paper will be able to survive her departure" Keene said.
Mike Moran, Sports Editor at The Gazette since 2010 also announced today on Twitter that he was leaving the Gazette. Posting this afternoon he said " This is my last week at @DailyHampGaz.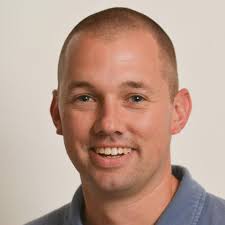 After 18 plus wonderful years, including 10 as Sports Editor, I have decided to make a change and voluntarily took a buyout.  Like all papers, the Gazette has been hurt by the pandemic.  The changes made this year have been tough but there are people who are excellent at what they do still on staff.  The paper is in good hands.  Support local journalism.  As for my next move, we will see.  I'm looking forward to the break. It's been a pleasure covering Hampshire County.  I worked with many talented individuals who made me a better writer, reporter, and editor.  The  memories are endless.  A final column will come later this week."

For The Gazette's own reporting on the departures, look here.

Statement from The Gazette's Publisher on staffing changes