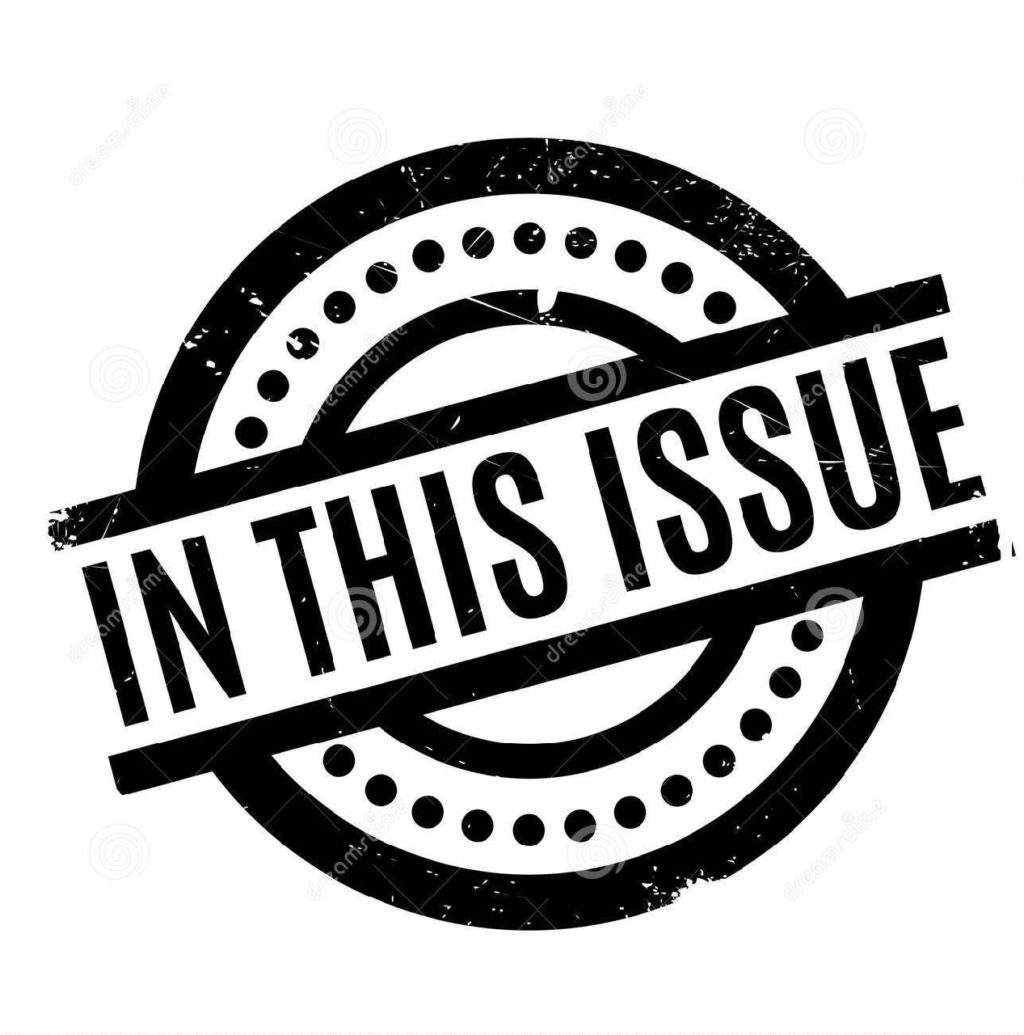 Welcome to our Table of Contents. You can also receive a listing of all new items in the Indy each week by subscribing here. The subscription is free and will deliver to your inbox a listing of all new content, each Saturday at 6 AM. We can assure you that we will not share your email address, nor will we send you any additional emails to clog up your inbox (except in the case of truly urgent breaking news, in which case we'll send out a special dispatch).
ANALYTICS
(numbers in parentheses reflect the + or – change since last week)
Number of Unique Page Views:
Last 30 days: 16,895 (+38)
Last Week: 3313 (-1167)
Number of Unique Sessions
Last 30 Days: 7594 (-173)
Last Week: 1554 (-426)
MOST READ: TOP FIVE MOST READ ARTICLES IN JANUARY
1.Editors Brooke Hauser and Mike Moran To Leave Daily Hampshire Gazette – by Jennifer Page
2. Teachers' Union Officials & School Committee Meet After Long Impasse In Attempt to Rebuild Working Relationship – by Marla Goldberg Jamate
3. School Committee Plan To Open Buildings In February Draws Objections From Teachers' Union – by Marla Goldberg Jamate
4. MSBA to Amherst: Sixth Grades Must Move If Fort River and Wildwood Are Consolidated – by Toni Cunningham and Maria Kopicki
5. Letter: Zero Waste Amherst Is Exploring Hauler Reform As A Path Towards a Greener Amherst – by Christina Platt, Chad Fuller, Laura Rojo Macleod and Darcy DuMont
MOST READ: TOP FIVE MOST READ ARTICLES LAST WEEK
1. Letter: Councilor's Comment Was Divisive and Disrespectful – by Gaylord Saulsberry
2. Community Chat: Covid Vaccinations in Amherst – by Maura Keene
3. Town Halls Planned On Possible Later Start Time For Amherst Regional Schools' Secondary Students – by Marla Goldberg Jamate
4. Opinion: Whither Transportation Planning In Amherst – by Eve Vogel
5.. UMass-Amherst Dorms Will Be At 39% Capacity For Spring Term. All Students On "Modified Quarantine" After Arrival – by Marla Goldberg Jamate
WHAT"S IN THIS ISSUE?
ARTS /CULTURE
Winterfest Ice Sculptures On The Common

Culture Club: Girls Against God by William Kaizen

Photo Of The Week: The Indy January Gallery by Art Keene
CAMPUS
Internationally Renowned Climate Activists Vanessa Nakate and Varshini Prakash '15 To Deliver 2021 James Baldwin Lecture on First Day of Classes

UMass Will Provide Additional Vaccination Appointments As State Increases Allocation Of COVID-19 Vaccine

Letter: UMass Tech/Maintenance Workers Must Be Rehired To Ensure Safety Of All Campus Employees by American Federation of State County and Municipal Employees (AFSCME) and six other local labor unions.
COVID-19
Teachers' Union, School Committee Commit To "Opportunities For In Person Learning" by Marla Goldberg Jamate

UMass Will Provide Additional Vaccination Appointments As State Increases Allocation Of COVID-19 Vaccine

Amherst To Hold Vaccine Clinic Week Of February 1

Town Plans Call-In Vaccine Information Session

COVID-19 Daily Update by Art and Maura Keene

EVENTS
School Committee Schedules Open Meeting Of Residents February 4

Internationally Renowned Climate Activists Vanessa Nakate and Varshini Prakash '15 To Deliver 2021 James Baldwin Lecture on First Day of Classes

Amherst To Hold Vaccine Clinic Week Of February 1

Town Plans Call-In Vaccine Information Session

Winterfest Ice Sculptures On The Common
FEATURES
Culture Club: Girls Against God by William Kaizen

From Other Sources: News For And About Amherst (#29) by Art Keene

Town Manager Report For 1/25/21

Photo Of The Week: The Indy January Gallery by Art Keene

HISTORY
Historical Commission Approves Adaptive Reuse Of 197 South Pleasant Street As Academic Center by Hilda Greenbaum

Local Historic District Commission Debates Minimum Maintenance Bylaw by Maura Keene

Black Family Oral History Project To Launch In Amherst In February

Letter: The Civil War & Juneteenth Memorial Project by Debora Bridges
Anika Lopes, Amilcar Shabazz, Demetria Shabazz, Carlie Tartakov, Gary Tartakov,

Letter: Call For Community Collaboration To Restore And Display Civil War Tablets by Anika Lopes

HOUSING
Emergency Rental Assistance Program Still Accepting Applications. by Maura Keene

Council Approves Purchase Of Belchertown Road Properties For Construction Of Affordable Housing by Maura Keene

Letter: Governor Baker Must Extend Eviction Moratorium To Prevent Homelessness During Pandemic by Jackson Lingo, Joseph Barboza, and Hannah Jamate

LETTERS / OPINIONS
Letter: The Civil War & Juneteenth Memorial Project by Debora Bridges
Anika Lopes, Amilcar Shabazz, Demetria Shabazz, Carlie Tartakov, Gary Tartakov,

Letter: Amherst Should Support Research On Local Racial Disparities by Michele Miller and Matthew Andrews

Letter: Call For Community Collaboration To Restore And Display Civil War Tablets by Anika Lopes

Letter: Governor Baker Must Extend Eviction Moratorium To Prevent Homelessness During Pandemic by Jackson Lingo, Joseph Barboza, and Hannah Jamate

Letter: UMass Tech/Maintenance Workers Must Be Rehired To Ensure Safety Of All Campus Employees by American Federation of State County and Municipal Employees (AFSCME) and six other local labor unions.

Opinion: Jones Library Capital Campaign, Part 2: Why Such A Convoluted Process? by Terry S. Johnson

Opinion: Can Joy And Realism About The Future Co-Exist In Our Minds? by Russ Vernon-Jones
LIBRARY
Opinion: Jones Library Capital Campaign, Part 2: Why Such A Convoluted Process? by Terry S. Johnson
POLICE
Defund 413 Demands (And Receives) Assurance That No Amherst Police Participated In Insurrection At Capitol by Art Keene
SCHOOLS
Teachers' Union, School Committee Commit To "Opportunities For In Person Learning" by Marla Goldberg Jamate

School Committee Schedules Open Meeting Of Residents February 4

Fort River Elementary School Leadership Stepping Down in June by Toni Cunningham

SOCIAL JUSTICE
Town Councilor Criticized For Offensive Comments At Community Safety Working Group Forum by Maura Keene

Defund 413 Demands (And Receives) Assurance That No Amherst Police Participated In Insurrection At Capitol by Art Keene

Town Council Passes Resolution Condemning Insurrection At The Capitol On January 6 by Maura Keene

Black Family Oral History Project To Launch In Amherst In February
Letter: The Civil War & Juneteenth Memorial Project by Debora Bridges
Anika Lopes, Amilcar Shabazz, Demetria Shabazz, Carlie Tartakov, Gary Tartakov,

Letter: Amherst Should Support Research On Local Racial Disparities by Michele Miller and Matthew Andrews

Letter: Call For Community Collaboration To Restore And Display Civil War Tablets by Anika Lopes

Letter: Governor Baker Must Extend Eviction Moratorium To Prevent Homelessness During Pandemic by Jackson Lingo, Joseph Barboza, and Hannah Jamate

Letter: UMass Tech/Maintenance Workers Must Be Rehired To Ensure Safety Of All Campus Employees by American Federation of State County and Municipal Employees (AFSCME) and six other local labor unions.

Opinion: Can Joy And Realism About The Future Co-Exist In Our Minds? by Russ Vernon-Jones

TOWN GOVERNMENT
Emergency Rental Assistance Program Still Accepting Applications. by Maura Keene

Council Approves Purchase Of Belchertown Road Properties For Construction Of Affordable Housing by Maura Keene

Town Councilor Criticized For Offensive Comments At Community Safety Working Group Forum by Maura Keene

Town Council Passes Resolution Condemning Insurrection At The Capitol On January 6 by Maura Keene

How To Find Recordings Of Government Meetings by Maura Keene
Historical Commission Approves Adaptive Reuse Of 197 South Pleasant Street As Academic Center by Hilda Greenbaum

Local Historic District Commission Debates Minimum Maintenance Bylaw by Maura Keene

TAC Moves Forward With Pedestrian and Bicycle Plan by Eve Vogel

Town Manager Report For 1/25/21

TRANSPORTATION
TAC Moves Forward With Pedestrian and Bicycle Plan by Eve Vogel