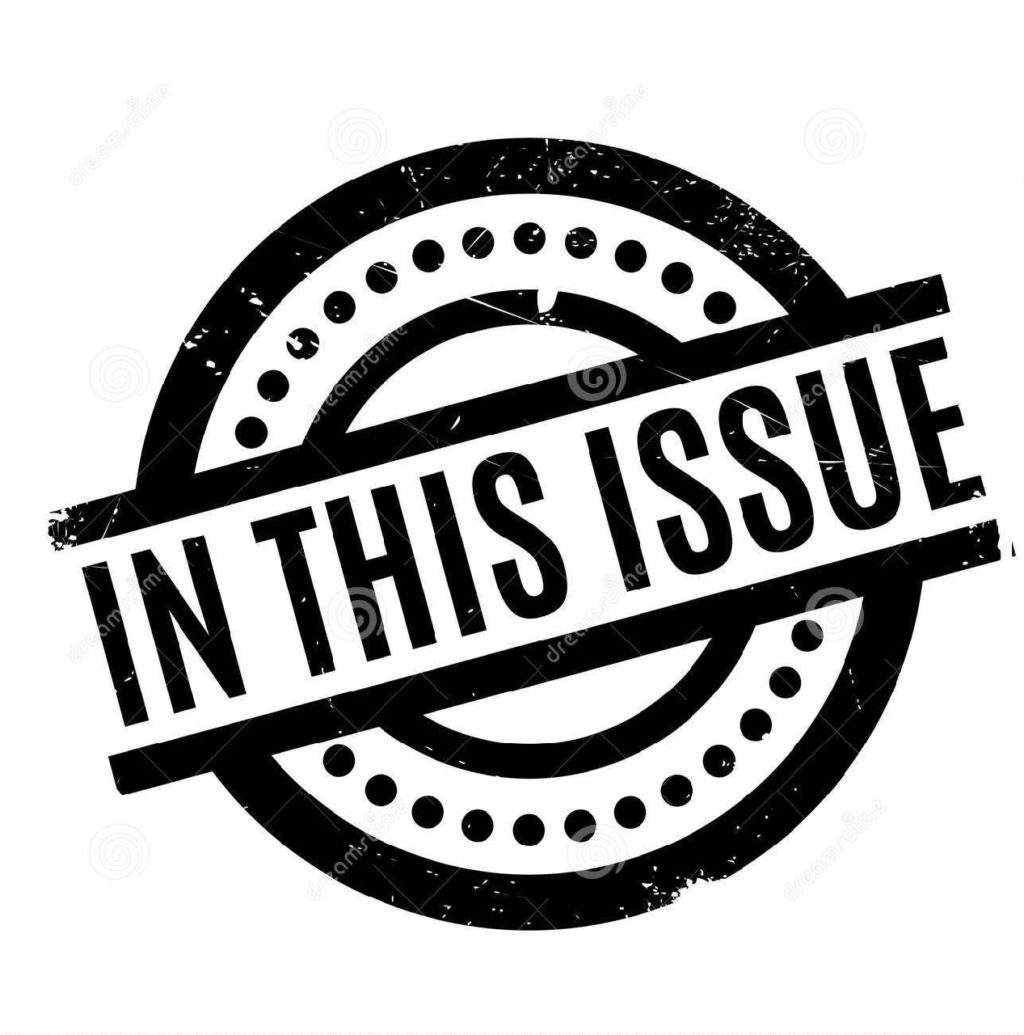 Welcome to our Table of Contents. You can also receive a listing of all new items in the Indy each week by subscribing here. The subscription is free and will deliver to your inbox a listing of all new content, each Saturday at 6 AM. We can assure you that we will not share your email address, nor will we send you any additional emails to clog up your inbox (except in the case of truly urgent breaking news, in which case we'll send out a special dispatch).
ANALYTICS
(numbers in parentheses reflect the + or – change since last week)
Number of Unique Page Views:
Last 30 days: 20,527 (-1046)
Last Week: 4242 (-489)
Number of Unique Sessions
Last 30 Days: 9661 (-309)
Last Week: 1482 (-215)
TOP FIVE MOST-READ STORIES IN THE MONTH OF JUNE
1. Space Crunch Expected at Elementary Schools. Pressure Builds To Move Sixth-Graders In 2022 by Toni Cunningham
2. Town Manager And Community Safety Working Group At Odds Over Next Steps by Art Keene
3. Updated: Lawsuit Over Wrongfully Disqualified Signatures Filed In Supreme Judicial Court by Art Keene
4.Override Vote For School Project Targeted For November 2022 by Toni Cunningham
5. A Few Questions For Fire Fighter Nick Chirekos by Kitty Axelson-Berry

TOP FIVE MOST-READ STORIES LAST WEEK
1. Should The Setback Requirement For Archipelago's Next Project Be Cut By 50 Percent? by Hilda Greenbaum
2. Council Approves Funds For Reparations, Debates Funding For Community Responder Program by Maura Keene
3. Energy And Climate Action Committee Presents Town Climate Action Plan by Maura Keene
4. Letter: Let's Build – In A Way That's Good For Amherst! by Pamela Rooney
5. Opinion: Town Council And Its Committees by Meg Gage and Michael Greenebaum
5. Letter: Citizens' Request For Brief Downtown Construction Moratorium Is Reasonable And Should Be Honored By Town Council by Gerald Friedman
WHAT"S IN THIS ISSUE?

NEW/BREAKING
Community Safety Working Group Will Continue Until November 1, 2021 by Art Keene

Opinion: Town Council Should Re-do Recent Vote To Refer Three Zoning Amendments by Pamela Rooney

COVID-19 Weekly Update by Art and Maura Keene

Opinion: Amherst Town Government Needs New Faces, New Leadership by Ira Bryck

ARTS
Gallery A3 Reopens July 1

Photo Of The Week. South Amherst Rainbow by Tom Webb.
CAMPUS
Exploitation Of Undocumented Workers In Residential Construction Costs Massachusetts Taxpayers As Much As $82M Annually, UMass Study Finds

Issues and Analyses: The Role Student Housing Plays in Communities by Karen Black

COVID-19
COVID-19 Weekly Update by Art and Maura Keene
DOWNTOWN DEVELOPMENT
Planning Board Considers Changes To Archipelago's Next 5-Story Building Downtown. Questions Rushed Public Hearings On Zoning Bylaw Amendments by Maura Keene

Councilors Voice Opposition To Temporary Building Moratorium, Consider Relaxing Parking Regulations For Downtown Buildings. Recommend Extension For CSWG To Complete Its Work by Maura Keene

Issues and Analyses: The Role Student Housing Plays in Communities by Karen Black

Letter: Let's Build – In A Way That's Good For Amherst! by Pamela Rooney

Letter: Citizens' Request For Brief Downtown Construction Moratorium Is Reasonable And Should Be Honored By Town Council by Gerald Friedman
ENVIRONMENT / CLIMATE / NATURE
Opinion: Love Justice And Climate Change: The Only Path to Climate Success? by Russ Vernon-Jones

Almanac: West Coast Greetings by Stephen Braun
National Pollinator Week. Day 7: Why We Can't Afford Not To Landscape Naturally by John Root

National Pollinator Week Day 6: Providing Habitat for Pollinators by John Root

National Pollinator Week Day 5: Know Your Enemies! Identification and Control of Undesirable Vegetation by John Root
EVENTS
High Bacteria Levels Persist At Some Amherst Swimming Holes

Brown Bag: Diversity, Equity, And Inclusion In Amherst Town Government
FEATURES
Almanac: West Coast Greetings by Stephen Braun

From Other Sources: News For And About Amherst (#37). This Week's Focus: Local News Roundup by Art Keene

National Pollinator Week. Day 7: Why We Can't Afford Not To Landscape Naturally by John Root

National Pollinator Week Day 6: Providing Habitat for Pollinators by John Root

National Pollinator Week Day 5: Know Your Enemies! Identification and Control of Undesirable Vegetation by John Root

Photo Of The Week. South Amherst Rainbow by Tom Webb.

Town Manager Report For June 28, 2021
HISTORY
Jones Trustees Punt On Signing Historic Preservation Restriction Agreement by Sarah McKee

ISSUES & ANALYSES
Issues and Analyses: The Role Student Housing Plays in Communities by Karen Black
LIBRARY
Town's Legal Fees Mount As Amherst Fails To Set Date For Referendum On Library Project by Art Keene

Jones Trustees Punt On Signing Historic Preservation Restriction Agreement by Sarah McKee

OPINION
Opinion: Town Council Should Re-do Recent Vote To Refer Three Zoning Amendments by Pamela Rooney

Opinion: Amherst Town Government Needs New Faces, New Leadership by Ira Bryck

Letter: A Note of Appreciation From The Community Safety Working Group by Brianna Owen and Ellisha Walker

Letter: Let's Build – In A Way That's Good For Amherst! by Pamela Rooney

Letter: Citizens' Request For Brief Downtown Construction Moratorium Is Reasonable And Should Be Honored By Town Council by Gerald Friedman
SCHOOLS
Next Up For Elementary School Building Project: Designer Selection by Toni Cunningham

SOCIAL JUSTICE
Community Safety Working Group Will Continue Until November 1, 2021 by Art Keene

Exploitation Of Undocumented Workers In Residential Construction Costs Massachusetts Taxpayers As Much As $82M Annually, UMass Study Finds

Brown Bag: Diversity, Equity, And Inclusion In Amherst Town Government

Letter: A Note of Appreciation From The Community Safety Working Group by Brianna Owen and Ellisha Walker

Opinion: Love Justice And Climate Change: The Only Path to Climate Success? by Russ Vernon-Jones
TOWN GOVERNMENT
Community Safety Working Group Will Continue Until November 1, 2021 by Art Keene

Opinion: Amherst Town Government Needs New Faces, New Leadership by Ira Bryck

Planning Board Considers Changes To Archipelago's Next 5-Story Building Downtown. Questions Rushed Public Hearings On Zoning Bylaw Amendments by Maura Keene

Public Hearings on Zoning Amendments Scheduled for July 21 by Maura Keene

Town's Legal Fees Mount As Amherst Fails To Set Date For Referendum On Library Project by Art Keene
Next Up For Elementary School Building Project: Designer Selection by Toni Cunningham

Councilors Voice Opposition To Temporary Building Moratorium, Consider Relaxing Parking Regulations For Downtown Buildings. Recommend Extension For CSWG To Complete Its Work by Maura Keene

Brewer Will Not Seek Reelection by Maura Keene

Jones Trustees Punt On Signing Historic Preservation Restriction Agreement by Sarah McKee

Letter: A Note of Appreciation From The Community Safety Working Group by Brianna Owen and Ellisha Walker

Letter: Citizens' Request For Brief Downtown Construction Moratorium Is Reasonable And Should Be Honored By Town Council by Gerald Friedman

Town Manager Report For June 28, 2021
ZONING
Opinion: Town Council Should Re-do Recent Vote To Refer Three Zoning Amendments by Pamela Rooney

Planning Board Considers Changes To Archipelago's Next 5-Story Building Downtown. Questions Rushed Public Hearings On Zoning Bylaw Amendments by Maura Keene

Public Hearings on Zoning Amendments Scheduled for July 21 by Maura Keene

Councilors Voice Opposition To Temporary Building Moratorium, Consider Relaxing Parking Regulations For Downtown Buildings. Recommend Extension For CSWG To Complete Its Work by Maura Keene