Board of Health Adopts Revised Recombinant DNA Lab Regulations.  Plans Discussion On Gun Safety For July Meeting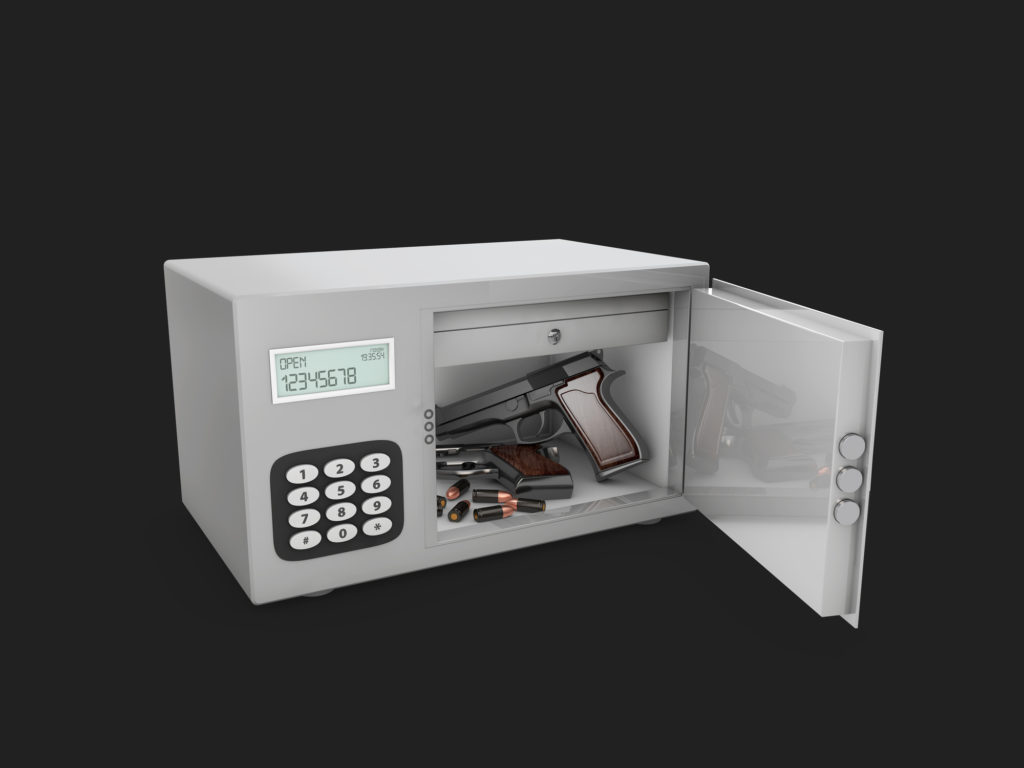 Report On The Meeting of The Amherst Board Of Health,   June 9, 2022
The meeting was held over Zoom and was recorded.
Present
Nancy Gilbert (Chair), Maureen Millea, and Steve George
Absent: Timothy Randhir and Lauren Mills
Staff: Jennifer Brown
Three members of the public attended.
Highlights
Eversource agreed to replace a fence at Green Meadows apartments that they had modified while installing power lines and which is currently not up to code.
Emily Conners, a UMass graduate student, will begin work on phases 2 and 3 of the community health assessment beginning this summer.
BOH adopted unanimously (3-0) revised/updated recombinant DNA laboratory regulations
Discussed guns as a public health problem and agreed to explore at their July meeting the risk in Amherst and protective factors concerning gun violence 
Learned that Amherst has been designated a high-risk area for mosquito-borne diseases and hence cannot opt out of aerial spraying.  However, no spraying is planned for this year.
Recognized the health risks associated with tanning salons and discussed the possibility of requiring licensing for such businesses
Received a report from the town health director that included a report on COVID, on extreme heat, and on water testing at Puffer's Pond
BOH packets will now be posted on the BOH web site.
Heard a public comment from Darcy DuMont  on an initiative for solid waste hauler reform in Amherst that would include curbside compost pickup
BOH agreed to send a letter to the town council asking for an update on a resolution adopted in January recognizing that solid waste is a public health issue under the purview of the board and seeking advice on how the board could support the proposal for hauler reform
BOH thanked Steve George for his service on the board.  George's term expires at the end of the month.
Heard George's intention to bring a proposal before the board to ban the use of  gas- powered leaf blowers
Heard from CRESS director Earl Miller, who acknowledged important support from Health Director Jennifer Brown for the CRESS project and agreed to attend the July meeting and talk about that collaboration.
Tabled discussion of updated regulations of toxic chemicals
Community Health Assessment
Bailey Glenn and Emily Conners are students at UMass who have been working with Chair Nancy Gilbert on the Community Health Assessment. They reported on their findings from Phase 1 of the project (analyses of census data) at the May Board of Health (BOH) meeting. Conners will be working on the second and third phases of the assessment starting this summer as part of her master's in Public Health program. Bailey Glenn will be graduating.  
Green Meadow / Eversource Swimming Pool Dispute
Town Health Inspector Susan Malone provided an update on a dispute between Green Meadow apartments and Eversource concerning fencing around the apartment's swimming pool that Eversource had removed while it was replacing power lines in the neighborhood. Eversource had taken down shrubbery that surrounded the pool fencing and installed planking that reduced the height of the fence. The current fence does not meet safety code, especially with the Eversource planking around it.  Eversource has assured the Green Meadow that it will replace the existing fencing with a temporary fence as soon as possible, and a permanent fence later, with each in compliance with code.

Recombinant DNA 
The board voted unanimously (3-0 with two absent) to adopt  an updated version of the 2008 recombinant DNA laboratory regulations. (LINK) The regulations have been under revision by Steve George and Maureen Millea for several months.  The board tabled a discussion of toxic chemical regulations until the July meeting. The new regulations can be read here.
Gun Violence and Public Health
Nancy Gilbert noted that the American Public Health Association has identified gun violence as a public health problem.  She noted the seemingly epidemic numbers of mass shootings in the country over the last few weeks (at least 34 since the Uvalde massacre on May 27 including one today (6/9) in Maryland). Gilbert reported that the board took up the issue of gun safety and public health in a February 2016 meeting with Amherst Police Chief Scott Livingstone.  In March of 2016 the board discussed the importance of pediatricians asking about guns in the home and how they were stored, just as they asked about things like smoking and car seats.  Gilbert recalled that at that time, some states prohibited doctors from asking about guns in the home but the courts quickly struck down such laws.  In April of 2016 the board identified two organizations, Mayors Against Illegal Guns an affiliate of  Everytown for Gun Safety  as organizations doing important work on guns and public health, and asked the select board about the town joining.  In June, the BOH arranged for an intern to undertake a project on gun safety.  It is not clear whether that project commenced.  In the fall of 2016 further discussion of guns and public health was deferred.

Gilbert asked,  given the epidemic of gun violence in the U.S.,  "Is this something we want to consider as a board and as a town? […]  "I don't know if there's anything that we can do, but this is a public health issue and maybe we need to revisit it."

George recalled that in 2016 there was great reluctance on the part of the board to promulgate regulations that required doctors or teachers to do anything.  "We can advise", he said, "but we shouldn't impose mandates on these people whose jobs are hard enough."  Gilbert clarified that she was not talking about mandates but simply asking about looking at the risk factors to see if there's anything that we can do to diminish them.  She suggested that the board put the issue of gun risk and protective factors on the July agenda, and Millea agreed, saying, "We haven't done anything with this in eight years.  It would be good to take another look.  And let's find out what's happening with the Amherst police and CRESS as well."  These discussions will be placed on the July agenda.

Mosquito Control Update
At their previous meeting the board voted to join the Pioneer Valley Mosquito Control District and not to opt out of state coordinated aerial spraying.  Since then Amherst has been designated a high-risk area on the state's mosquito-borne disease risk maps (although our neighbor across the river, Northampton, was not).  Consequently, opting out of aerial spraying is not an option for Amherst, though the town can accept state spraying, when that happens, or contract with its own vendors.  Apparently, the Pioneer Valley Mosquito Control District will not be spraying this year but will probably do so next year.  The town health department web page has an exclusion request for private property owners and tenants, and there is apparently some kind of opt-out for organic farmers as well.  For more information on mosquito-borne diseases and how the state tracks them look here.
Licensing Of Tanning Salons
Gilbert and Millea both noted that while the town has never licensed tanning salons, public health risks of tanning under UV light are well documented.  They reported a significant rise in teen melanoma in recent years and noted that since 2016, Massachusetts has prohibited anyone under age 18 from using a tanning salon.  Patrons who do use these services must sign a release acknowledging awareness of the health risks.  There is a patchwork of regulations across the U.S. with 42 states currently banning or regulating the use of tanning beds by minors.  The board agreed that this is a topic worthy of further exploration and Brown offered to consult with the town attorney to explore the prospect of developing local regulations.

Health Director's Report
COVID update: case numbers in town are coming down, although it is  increasingly difficult to estimate how many cases are unreported, as many (if not most) people test at home with antigen rapid tests, which can still be obtained for free from the Amherst Health Department.  She said that people are welcome to  call in their rapid antigen results to the health department, which can help with contact tracing.  She said that 60% of current cases in Amherst are the BA.2.12 variant but 70% of the cases in New England are the BA.4 or BA.5 variants,  perhaps indicating that those might still be in front of us.  Brown noted that the health department is monitoring other key health indicators, including hospitalizations at Cooley Dickinson and waste water testing.  She praised the efficacy of waste water testing for predicting a surge 7–10 days out and called attention to what she identified as great graphs on the town's wastewater testing web page.  She reported that COVID vaccines are still available at the town's weekly free vaccine clinic, Thursdays from 3 to 5 p.m. in the Bangs Community Center.  They are seeing about 60 patients/week.
Packets: Brown reported that beginning with its July meeting, the BOH will start posting their packets on the BOH website.
Extreme Heat: Brown reported that there are tips for coping with extreme heat on the health department's website.  No cooling facilities have been formally opened in Amherst even though we've had some very hot days.  She suggested that the libraries are good spots to find air conditioning and that the splash pad at Groff park has remained open until 8 p.m. on hot days.  She said it would be useful for the board to undertake a discussion of how to interpret the heating season — i.e. whether by dates or immediate weather conditions — and that the need to consider responses to heat are becoming all the more clear as the threats of climate change become tangible.  She noted that as the climate becomes more unpredictable, it can be especially challenging for those living in or managing old buildings.  She pointed to the Clark House, which has an old HVAC system that requires a few days to make the change from heating to cooling.  She said that the old standard of defining the heating season as June 15 to September 15 is no longer effective.
Puffers Pond
The water at Puffer's Pond is tested weekly by the Conservation Department and water test reports can be found on the Puffers Pond web page.  If bacteria levels are unsafe for swimming, the town typically issues and disseminates a warning (and we print those warnings in the Indy).
Steve George Is Stepping Down From The Board.
Steve George's term on the board expires at the end of June and he will be stepping down.  The vacancy on the BOH has been posted on the town web page. Those interested in applying for a seat on the BOH should fill out a Community Activity Form (CAF) at: www.amherstma.gov/caf .
George received praise and thanks for his service from Brown and his fellow board members.  He replied that he had enjoyed serving and had learned a lot, and concluded with a warning that he might soon be back with a proposal to ban gas-powered leaf blowers in Amherst.  He noted that they are now used eight months out of the year, that they blow mostly dust and not leaves,  that he has registered them at a volume of more than 85 db, that they are polluting, and that more than 100 municipalities around the nation have banned their use,including Lexington, Massachusetts.
Remote Meetings Could End In July
The state's remote meeting provision expires on July 15, 2022.  State Senator William Browsberger has offered an amendment to the state budget bill that would extend remote meeting provisions until December 15, 2023.  This amendment was apparently adopted on May 25, with the budget bill adopted the following day. 
Public Comment
Darcy DuMont, an advocate of a proposal to reform solid waste hauling in town from the current subscription service, which is contracted by individual residents, to a town contract resulting from competitive bidding.  Bidders would be required to provide curbside compost pickup for all town residents.  Dumont noted that multiple town councilors are trying to get this proposal placed on the town agenda so that its possibilities and limitations can be explored by a town committee (likely the Town Services and Outreach Committee) and that the number of endorsers of the proposal (which includes the Board of Health) continues to grow.   She said that the BOH had adopted a resolution in January requesting that the town manager and town council advise them on how it can support development and implementation of the proposal, and asked whether anything had happened since then. (See Dumont's written public comment here).
Gilbert noted that the BOH had not received any direction from the Town Manager or Town Council since January. She also reported that Julie Fetterman had come before the board back in 2017 to pursue banning disposal of compostable materials in the trash in Amherst but nothing came of that.  Brown has relayed that board's concern to the Town Manager. Gilbert asked the board if they would like to send a letter to the Town Manager and the council underscoring their support for the proposal and reiterating the request for direction on how to move the proposal forward.  The board agreed and Brown agreed to compose and send the letter.
Earl Miller, the director of Amherst's new civilian responder program (CRESS), stopped in at the conclusion of the meeting to extend good wishes to the board. He acknowledged the support that CRESS had received thus far from Health Director Jennifer Brown and said that he sees CRESS as fulfilling a public health function. He will meet with the board in July to report on CRESS implementation and to explore their common agenda with the BOH.
Next Meeting
The next meeting of the BOH will be on July 14. The board will not meet in August unless a special meeting is required.