Griesemer Failed To Share Information On Proposed State PFAS Ban With Town Council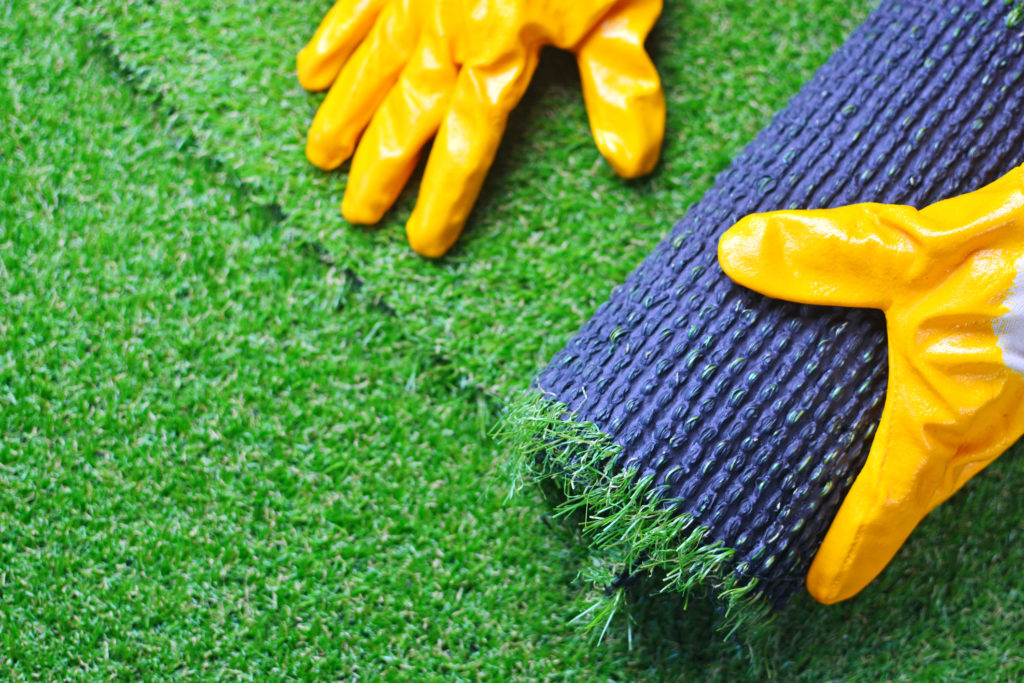 State Senator Jo Comerford advised Town Council President Lynn Griesemer on December 8, following the Council's vote to allocate supplemental funds for a renovation of the track and field at Amherst Regional High School, that she was seeking a total ban on the sale of all products containing PFAS in the state. Comerford is a co-sponsor of proposed legislation (SD2053) that would ban the sale in the Commonwealth of products containing any amount of PFAS. This would effectively prohibit the installation of artificial turf fields in the state, as all such fields currently manufactured or sold in the United States contain PFAS (see also here and here). Comerford said that she wanted to give Griesemer the "heads up" about pending legislation that could be consequential for the planned track and field project that includes an artificial turf field. Griesemer did not share this information with the Town Council, either at a meeting or in her written President's report, nor did she share it with the Regional School Committee.

The communication between Comerford and Griessemer came to light in emails turned over to Vira Cage in a public records request seeking information about meetings not announced to the public that Griesemer had organized between the Amherst police and members of the Town Council. Comerford confirmed in a phone call with the Indy on January 26 that she had informed Griesemer about her efforts to ban all PFAS containing products throughout the Commonwealth. In that conversation she pointed to her commitment to addressing the grave public health threats posed by PFAS and the urgent need for action. She said "we can't wait to turn off the tap on PFAS". She said she wanted Griesemer to know that she believes that "all PFAS must be banned unequivocally throughout the Commonwealth."

Regional School Committee member Peter Demling claimed in an editorial published in the Daily Hampshire Gazette on December 11, and the Amherst Bulletin on December 15, 2022 that Comerford's proposed legislation would have no bearing on the "minimal PFAS" in the material planned for the Amherst track and field project. Comerford subsequently asked Demling to print a correction, which he did on his personal Facebook page on December 16, stating that Comerfield's bill "does not address artificial turf materials that do not contain PFAS". However, he failed to acknowledge that at present, there is no artificial turf manufactured or sold in the United States that has been proven to be PFAS free, and those manufacturers that have installed fields that they have claimed to be PFAS free or low PFAS have ended up in court when the fields subsequently tested positive for significant levels of PFAS. (see here and here and here )
Griessemer also expedited a Town Council vote on the extra funding for the fields so that it was taken three days prior to the Amherst Board of Health issuing its recommendation against the use of artificial turf for the field, even though several Town Councilors had originally verbally requested a recommendation from the Board. The Board of Health voted unanimously 4-0 on December 8 stating, "Given the responsibility of the Amherst Board of Health under Massachusetts General Laws (MGL) for the protection of the public's health and the protection of the environment from damage and pollution, we are using the Precautionary Principle that states if a product, an action or a policy has a suspected risk of causing harm to the public or to the environment, protective action should be supported before there is complete scientific proof of risk. Therefore, the Amherst Board of Health does not support the installation of artificial turf in the Amherst Regional High School's athletic field at this time."
The Pelham Board of Health voted unanimously (3-0) on December 21 to recommend against installation of an artificial turf field at the high school. Pelham Board of Health chair Bill Pula stated that installing a couple of acres of non-recyclable plastic instead of natural grass seemed to be "the wrong way to go as we try to take climate change seriously". Pula reported that the Pelham Board of Health's concern about PFAS and the water supply was heightened because in a recent sampling of 40 private wells in Pelham, eight (20%) tested positive for PFAS.
The Amherst Regional School Committee voted on March 15, 2022 to adopt a motion that would consider only an artificial turf option for the track and field renovation. The discussion prior to the vote did not include any discussion of public health hazards associated with turf or the possibility of a future statewide ban of artificial turf. When school committee member Jennifer Shiao subsequently voiced concern about information that had been omitted from the committee's consideration about potential public health hazards posed by artificial turf, Demling attempted to censure her for challenging a school committee decision. His efforts to censure her failed but the committee never took up the question of public health hazards or of how a possible future ban could impact the project.

"The actions of Griesemer and Demling look like an organized effort to suppress critical information needed to make an informed decision on this serious public health issue and appear to be a violation of the public trust," Maura Keene a local physician and supporter of the track renovation but opponent of the turf option told the Indy. She added, "It is a shame that the Regional School Committee and the Community Preservation Act funds approved by the Council do not allow for the option of a grass field."
There are currently several bills before the Massachusetts legislature that aim to regulate PFAS in specific ways or to ban their use in the Commonwealth outright. Other bills seek to ban artificial turf specifically, for multiple health, safety, and environmental reasons. Commerford is the author or co-sponsor of multiple PFAS related bills including Senate Bill SD2053, her most comprehensive, which would effectively ban all products containing PFAS. There are currently over 200 bills under consideration in state legislatures across the country to ban or highly regulate products containing PFAS.
Next week, the Indy will offer a report on pending legislation potentially impacting PFAS and artificial turf in Massachusetts and beyond, including a report on SD2053.