Opinion: The Change We Need in Amherst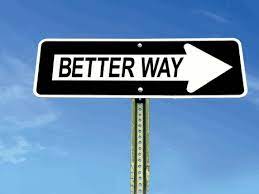 By Art and Maura Keene
A couple of months ago, Art had a long conversation with a prominent former state official about the challenges facing our town. Art said something along the lines of – the leadership of this town have been totally in charge for five years and have been able to do whatever they wanted to do with super majorities in the town council, school committee, and library trustees. And their track record is dismal. They have accomplished very little to benefit most of the residents of Amherst while at the same time undermining democracy, and making a mess of nearly every issue that came before them. Art then went through a long list of the challenges that confront our town: bad roads, questionable spending priorities, high taxes, unaffordable housing, racism and entrenched discrimination, understaffing and high employee turnover at Town Hall, a toxic environment at the Middle School (yet to be repaired), foot dragging on meeting the town's established environmental goals, intensifying bitter political polarization….. The list goes on. And he said, I think it's time for some new leadership – folks who will take a different approach and move us in a better direction.

And this person, well connected to our town government, told Art that he had it all wrong – that the problem wasn't with the leadership at all, but with the public, who were "too loud" and "too disruptive" and who were "getting in the way and preventing the town leaders from doing their work".
Art strongly disagreed with that assessment.
Are We Better Off Now Than We Were Five Years Ago?
For five years, our government has been securely in the hands of folks supporting the agenda of Amherst Forward, a political PAC representing largely real estate interests and corporate landlords. The result has given us a harrowing record of bad process and bad decision making and has seen increasing energy and vitriol channeled into silencing critics.
Among the most obvious problems is the absence of a deliberative process within town government that ensures that those making the decisions and setting the policies undertake due diligence for each decision under consideration.  For us, that means engaging in a process of background research, fact finding, outreach to a range of stakeholders and constituencies to anticipate the overall impact of decisions across the breadth of the Amherst community and active listening to those with expertise and to those who may be impacted by the decision. This is not usually what happens now.  Rather, a small group from the council majority make decisions and then engages in an aggressive  defense of those decisions, cherry picking arguments in support of their positions while doing their best to exclude and suppress input that might raise questions about what they are proposing (see e.g. here, here, and here for just a few examples).  This results in a lot of energy devoted to suppressing important information and analysis, rushing decisions that require more deliberation, and demonization of those people who don't support or who dare to question what those in power have proposed.
Here are just a few examples from recent government actions (or inactions) each of which the council managed to turn into a raging scandal.
Duplex-Triplex zoning bylaw – the council devoted over a year to discussing a deeply flawed proposal to reduce regulations governing conversion of homes into duplexes and triplexes. The bylaw was opposed by the Planning Department and the Planning Board and by assorted groups of Amherst residents and had almost no support aside from the sponsors – Councilors Mandi Jo Hanneke and Pat DeAngeis, while eliciting perhaps more opposition than any government proposal in recent memory. And yet the council spent dozens of hours in interminable meetings debating and justifying a flawed proposal that was doomed from the start. See here and here and here and here.
School Committee, District Administration, and LGBTQ Rights – the debacle at the Amherst Regional Middle School in which LGBTQ students were allegedly bullied by staff and other students last year has not yet been resolved (though the school administration claims otherwise) and has been cloaked in secrecy with town officials putting more energy into protecting school administrators than the children who have been harmed. (Over 255 articles have been published in state-wide media, documenting the malfeasance). See here, and here, and here.
The Jones Library Expansion – trustees and town officials suppressed the Popp Report from a state library official. That report documented how the Jones library could meet its space needs well, within its current footprint and hence, the library could be renovated and improved without the massive, expensive expansion that is now about to commence. The project is over budget and will likely require considerably more borrowing (that is, millions more dollars) on the part of the town to complete it, though the trustees, who have been less than honest about the project from the get go, insist that it won't. But Amherst Forward candidates for council have been unwilling to commit to cap future borrowing for the library. While there is apparently little money for any other initiative in this town according to our finance committee – there is apparently no limit to what the council is willing to spend on this bloated and ill-conceived project. See here, and here,and here and here.

Artificial Turf and Repair of the High School Track – proponents of repairing our unusable track at the high school and including the installation of an artificial turf field aggressively suppressed a massive body of public health data showing that turf poses health hazards to developing bodies – that is to children and teens, and that the state is in the process of banning the sale of all products containing any amount of the chemical family PFAS – and that includes ALL artificial turf fields. All four boards of health from towns in the school district unanimously oppose the installation of artificial turf at the high school. Yet, the Regional School Committee passed a motion that the track, which is now unusable, could only be repaired if an artificial turf field is installed at its center. The project is proceeding pending the acquisition of funding under that motion. See here, and here, and here,and here, and here and here.

Fire House and DPW – our municipal workers labor in toxic conditions at both the ancient central fire station and ancient DPW headquarters and yet the town has no plans to undertake improving those conditions in the foreseeable future, in spite of these projects being deemed high priorities by Amherst residents.
Toxic Politics: From its inception, Amherst Forward has employed the same strategy as MAGA Republicans, highlighting a culture of grievance and reminding Amherst residents why they should resent their neighbors. What we wrote two years ago still holds true: "Amherst Forward and its allies seem committed to continuing this kind of angry, alienating, exclusionary politics. One way to push them to move toward a more inclusive, civil politics is to reject their candidates until they change. Let's send the message that we want Amherst to be a community that values all of its residents and has representatives who embrace a politics that respects that inclusive vision of community." See here:
There is a Better Way
There is a better way to do things and it begins with electing a group of people committed to doing things more collaboratively, inclusively, responsibly, and democratically, with an eye toward protecting the common good and not special interests.
We should not lose sight of all that needs to be repaired in our town. The dismal record of the Town Council since its inception does not diminish our belief that much of what is broken in our town can be repaired including quite literally our roads. And we should embrace the vision that this stuff CAN be fixed. But we can do more than repair what is broken. We should foreground a vision for a better, more democratic, more inclusive, kinder Amherst. If Amherst Forward promises to silence the loud and disruptive "minority" that is getting in their way and who they accuse of being responsible for all of their failings, we can envision a government that offers a big tent – where everyone's interests get fair consideration, where we work together to meet the challenges that confront our community, and where thoughtful, democratic decision making prevails. Sadly, our town is now filled with fracture and distrust. But we can fix that. And the candidates who we are endorsing are to doing just that.
The folks who we are supporting in the upcoming election (see below) share our concerns about the real problems that we face in this town, problems that impact our daily lives, and indeed for some of us, our capacity to continue to live here. They have the commitment and the vision to bring us the change that we need. We ask you to support them.
Art Keene is Managing Editor of the Amherst Indy and Emeritus Professor of Anthropology at UMass. He coached girls cross country at Amherst High School for 17 years and was a town meeting member for 20+ years. He has lived in Amherst since 1982.
Maura Keene is a retired obstetrician-gynecologist at Bay State Health Systems. Her four children are graduates of the Amherst schools. She has lived in Amherst since 1982. She is a frequent contributor to the Amherst Indy.
We personally endorse the following candidates in the town-wide biennial election on November 7.

TOWN COUNCIL
District 1
Vince O'Connor – no web site
Cathy Schoen – incumbent – https://www.cathyschoen.org/

District 2
Allegra Clark – https://www.allegraforamherst.org/
Amber Cano Martin – https://www.amberforamherst.org/home

District 3
Patrick Drumm – no web site
Heather Hala Lord – https://www.togetherwithhala.org/

District 4
Pam Rooney -incumbent – https://pamrooney4district4.org/
Jennifer Taub – incumbent – jennifer4district4.org.
At-Large
Jamie Daniels – https://jamieforaunitedamherst.com/
Ellisha Walker – incumbent – https://www.ellishaforamherst.com/

SCHOOL COMMITTEE
Laura Hunter – https://www.lauraforamherst.org/home
Bridget Hynes – https://sites.google.com/view/bhynes4amherstschools/home
Martha Toro – https://www.marthaforamherst.org/
Jennifer Shiao – incumbent – https://jenniferamherst.org/

Library Trustees
Ed McGlynn
Robert Pam