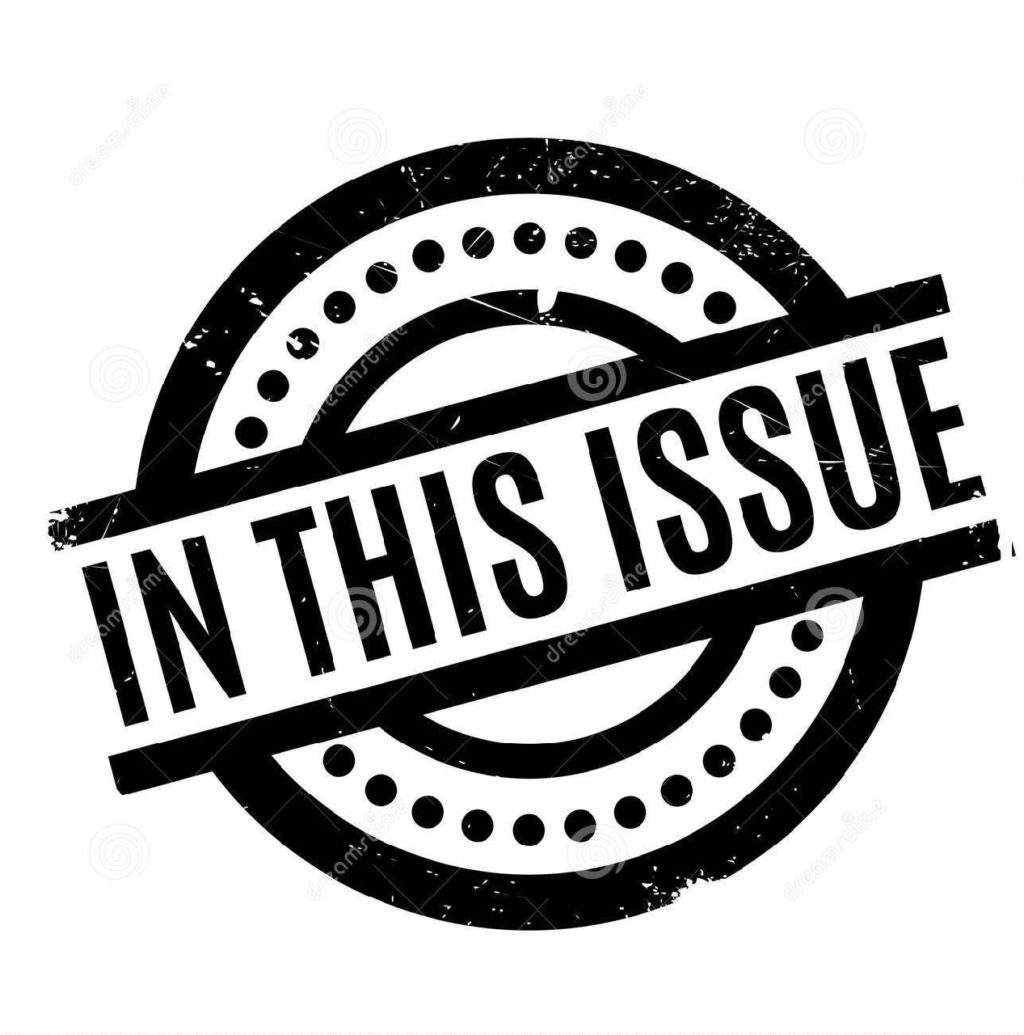 Welcome to our Table of Contents. You can also receive a listing of all new items in the Indy each week by signing up here. The subscription is free and will deliver to your inbox a listing of all new content, each Saturday at 6 a.m. We can assure you that we will not share your email address, nor will we send you any additional emails to clog up your inbox (except in the case of truly urgent breaking news, in which case we'll send out a special dispatch).
ANALYTICS
(numbers in parentheses reflect the + or – change compared with the previous week.
Number of Unique Page Views:
Last 30 days: 39,208 (-2063)
Last Week: 7,563 (+440).
Number of Unique Sessions
Last 30 Days: 15,085(-496)
Last Week: 3270 (+223)

TOP FIVE MOST READ STORIES LAST WEEK
1. Tempers Flare Over Calls For CRC To Provide Data And Analysis by Kitty Axelson-Berry
2. Rooney Wins Councilor Seat by Five Votes; Ross Calls For Recount by Toni Cunningham
3. Opinion: White Supremacists Declare War On Democracy And Walk Away Unscathed by Carol Anderson
4. Letter: Garage Proposal Characterized By Poor Planning And Contempt For The Public by Rani Parker
5. Letter: Weak Justifications Offered For Rezoning Lot For Parking Garage by Jennifer Taub

WHAT'S IN THIS ISSUE?
NEW / BREAKING
COVID-19 Update For The Week Of November 24, 2021 by Art and Maura Keene

Rooney's Victory In District 4 Council Race Affirmed By Recount by Maria Kopicki

Library Trustees Report Record-Setting Endowment by Maura Keene

ARTS
UMass Professor Martín Espada Wins National Book Award For Poetry

Amherst Cinema's 15th Anniversary Event

BUDGET
Much Need, Limited Revenue: Finance Committee Considers, Fire Safety, Housing And Revenue Streams by Kitty Axelsonm-Berry

Unanticipated Expenditures For Special Education Raise Concern by Toni Cunningham

Objections Raised To Funding Department Of Diversity, Equity, And Inclusion And Alternative Responders Program by Maura Keene

First Glimpse Of The FY2023 Budget by Maura Keene

Public Comment: Better Funding Of Amherst Fire Department Urgently Needed To Address Dangerous Conditions by Ben Graham

Public Comment: Sunrise Movement Calls For Increased Funding of Schools, CRESS, And Green Infrastructure In FY23 Town Budget by Marisol Pierce Bonifaz, Levi Gibson, Julian Hynes and Amrita Rutter

CAMPUS
UMass Professor Martín Espada Wins National Book Award For Poetry

UMass Dining Services Awarded $319,000 Grant To Support Introduction of Maine Kelp Into Dining Program
CLIMATE /ENVIRONMENT / NATURE
Board Of Health Will Explore Changes To Regulations For Refuse Haulers That Would Provide Curbside Compost Pick Up by Darcy DuMont

UMass Dining Services Awarded $319,000 Grant To Support Introduction of Maine Kelp Into Dining Program

Holyoke Rally Calls On ISO To Fix The Grid In New England

Issues & Analyses: US Cities Working To Reduce Emissions In The Absence Of Bold Action In Washington by Katharine Gammon

Opinion: Reflections on COP26 – How Bad, or Good, Was It? by Russ Vernon-Jones

Opinion: The Moral Case For Destroying Fossil Fuel Infrastructure by Andreas Malm

Almanac: Of Potholes And Giant's Kettles by Stephen Braun

Photo Of The Week: Winter Is Coming By Annique Boomsma
ELECTIONS
Rooney's Victory In District 4 Council Race Affirmed By Recount by Maria Kopicki

District Four Council Recount Set For Tuesday. All Other Election Results Have Been Certified by Art Keen

Opinion: In Gratitude by Michael Greenebaum

EVENTS
Amherst Cinema's 15th Anniversary Event

Annual Lighting of the Merry Maple

FEATURES
Almanac: Of Potholes And Giant's Kettles by Stephen Braun

Speak Up! Are Covid Mandates Good or Bad? by Jeff Lee

Photo Of The Week: Winter Is Coming By Annique Boomsma

ISSUES & ANALYSES
Issues & Analyses: US Cities Working To Reduce Emissions In The Absence Of Bold Action In Washington by Katharine Gammon

LIBRARY
Library Trustees Report Record-Setting Endowment by Maura Keene

OPINION
Public Comment: Better Funding Of Amherst Fire Department Urgently Needed To Address Dangerous Conditions by Ben Graham

Public Comment: Sunrise Movement Calls For Increased Funding of Schools, CRESS, And Green Infrastructure In FY23 Town Budget by Marisol Pierce Bonifaz, Levi Gibson, Julian Hynes and Amrita Rutter

Opinion: In Gratitude by Michael Greenebaum

Opinion: Reflections on COP26 – How Bad, or Good, Was It? by Russ Vernon-Jones

Opinion: The Moral Case For Destroying Fossil Fuel Infrastructure by Andreas Malm

PARKING
CRC To Town Council: Quick, Clear The Path For A Parking Garage by Art Keene

Free Saturday Parking In Downtown Amherst
PUBLIC HEALTH
COVID-19 Update For The Week Of November 24, 2021 by Art and Maura Keene

Board Of Health Will Explore Changes To Regulations For Refuse Haulers That Would Provide Curbside Compost Pick Up by Darcy DuMont

COVID-19 Update For The Week Of November 18, 2021 by Art and Maura Keene

Vaccine Deadline For Amherst Schools Is December 1 by Art Keene

Speak Up! Are Covid Mandates Good or Bad? by Jeff Lee

SCHOOLS
DiNisco Selected As Designer For Elementary School Project by Toni Cunningham

Unanticipated Expenditures For Special Education Raise Concern by Toni Cunningham

Vaccine Deadline For Amherst Schools Is December 1 by Art Keene

Public Comment: Sunrise Movement Calls For Increased Funding of Schools, CRESS, And Green Infrastructure In FY23 Town Budget by Marisol Pierce Bonifaz, Levi Gibson, Julian Hynes and Amrita Rutter

SOCIAL JUSTICE
Objections Raised To Funding Department Of Diversity, Equity, And Inclusion And Alternative Responders Program by Maura Keene

Holyoke Rally Calls On ISO To Fix The Grid In New England
TOWN GOVERNMENT
Rooney's Victory In District 4 Council Race Affirmed By Recount by Maria Kopicki

District Four Council Recount Set For Tuesday. All Other Election Results Have Been Certified by Art Keene

Board Of Health Will Explore Changes To Regulations For Refuse Haulers That Would Provide Curbside Compost Pick Up by Darcy DuMont

DiNisco Selected As Designer For Elementary School Project by Toni Cunningham

Historical Commission Supports Bandshell On The Common by Hilda Greenbaum

Council To Meet Seven Weeks In A Row For Zoning Change Votes Before New Councilors Are Seated by Maura Keene

CRC To Town Council: Quick, Clear The Path For A Parking Garage by Art Keene

Much Need, Limited Revenue: Finance Committee Considers, Fire Safety, Housing And Revenue Streams by Kitty Axelson-Berry

Objections Raised To Funding Department Of Diversity, Equity, And Inclusion And Alternative Responders Program by Maura Keene

First Glimpse Of The FY2023 Budget by Maura Keene

Planning Board Approves Permit For Main Street Building Changes. Recommends Extending COVID Zoning Changes. by Maura Keene

Hayley Bolton Appointed New Director of Senior Services

ZONING
Council To Meet Seven Weeks In A Row For Zoning Change Votes Before New Councilors Are Seated by Maura Keene

CRC To Town Council: Quick, Clear The Path For A Parking Garage by Art Keene

Planning Board Approves Permit For Main Street Building Changes. Recommends Extending COVID Zoning Changes. by Maura Keene