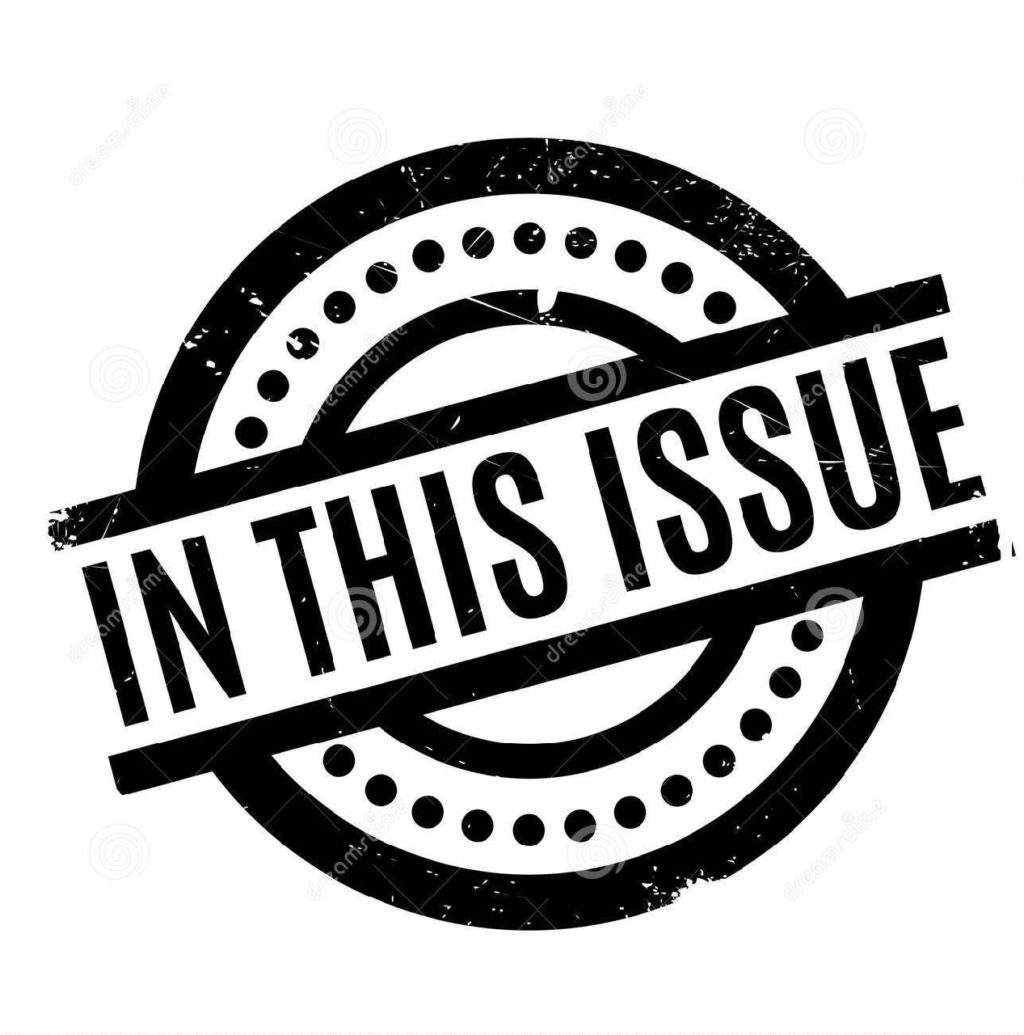 Welcome to our Table of Contents. You can also receive a listing of all new items in the Indy each week by signing up here or better yet, just drop us a note with your contact information at amherstindy@gmail.com. The subscription is free and will deliver to your inbox a listing of all new content, each Saturday at 6 a.m. We can assure you that we will not share your email address, nor will we send you any additional emails to clog up your inbox (except in the case of truly urgent breaking news, in which case we'll send out a special dispatch).
ANALYTICS
Numbers in parentheses indicate change from the previous week.
Number of Unique Page Views:
Last 30 days: 33,519 (-1380)
Last Week: 7,333 (-1689)
Number of Unique Sessions
Last 30 Days: 16,062 (-360)
Last Week: 3668 (-583)
TOP FIVE MOST-READ ARTICLES LAST MONTH
1. Library Tea Party Event Draws Fire by Jeff Lee
2. Letter: Company Responsible For Williamsburg Solar Disaster Hired As Hickory Ridge Solar Developer by Jenny Kallick and Michael Lipinsky
3. Bathroom Decision Stalls Library Design. Historic Compatibility Questioned by Jeff Lee
4. Town Plans Historically Large Tax Hike For New School. Tapping Reserves May Reduce It by Jeff Lee
5. Griesemer Failed To Share Information On Proposed State PFAS Ban With Town Council by Art Keene

TOP FIVE MOST-READ ARTICLES LAST WEEK
1. Opinion: It's Time To Let Go Of The Jones Library Building Project by Jeff Lee
2. Letter: A Call To Defend The Connecticut River by Lundy Bancroft
3. Library Tea Party Event Draws Fire by Jeff Lee
4. Letter: After 400 Days Of Negotations, School Committee Offers Cuts by Alex Lopez
5. ZBA: We Don't See How The Hanneke–DeAngelis Zoning Proposal Helps Amherst by Kitty Axelson-Berry

WHAT'S IN THIS ISSUE?
BUDGET
Educators Plead For Resumption Of Contract Negotiations At School Committee Meeting< by Maura Keene
FY24 Local Aid Package: Boon For Library, Beans For Schools by Jeff Lee
Finance Committee Wary Of Using Reserves To Reduce Amount Of Debt Exclusion Override by Art Keene
Council Sets Date, Language For Elementary School Override. Rejects Town Ownership Of Water And Sewer Lines. Considers New Bylaw For Snow and Ice Removal by Maura Keene
Leverett Community Preservation Committee Nixes Funds For Artificial Turf Field by Maria Kopicki

CAMPUS
Panel: Feminists Against Empire, Tuesday March 7
CLIMATE / ENVIRONMENT / NATURE
Northern Lights Viewed Across New England And Over Lake Wyola Last Weekend by Art Keene
Opinion: Climate Action – Move Your Money And Switch Your Credit Card by Russ Vernon-Jones
A Better World Is Possible: One Of The World's Biggest Cities Outlawed Single Use Plastic by José Luis Granados Ceja. (for Yes Magazine)
Photo Of The Week: Stream Ice Never Ceases To Amaze. A Gallery by John Root

EVENTS
Information Sessions On New Elementary School
Panel: Feminists Against Empire, Tuesday March 7
What's Happening In Amherst? by Art and Maura Keene

FEATURES
A Better World Is Possible: One Of The World's Biggest Cities Outlawed Single Use Plastic by José Luis Granados Ceja. (for Yes Magazine)
From Other Sources:  News For And About Amherst.  This Week: Local News Roundup, PFAS, And Affordable Housing Commentary by Art Keene
Photo Of The Week: Stream Ice Never Ceases To Amaze. A Gallery by John Root

HISTORY / HISTORIC PRESERVATION
Historic Commission Seeks To Preserve North Amherst Home by Hilda Greenbuam and Hetty Startup

HOUSING
Planning Board And Town Planners Continue To Voice Concerns About Proposed Relaxation Of Permitting  Maura Keene
Planning Board Offers Suggestions For Achieving More Housing In Amherst by Maura Keene
Council Sets Date, Language For Elementary School Override. Rejects Town Ownership Of Water And Sewer Lines. Considers New Bylaw For Snow and Ice Removal by Maura Keene
Indy Rewind: The Role Student Housing Plays In Communities by Karen Black (for Shelterforce)
Letter: Town's Housing Policies Will Drive Away Small Local Landlords And Favor Big Companies by Renata Shepard
From Other Sources:  News For And About Amherst.  This Week: Local News Roundup, PFAS, And Affordable Housing Commentary by Art Keene

ISSUES & ANALYSES
Indy Rewind: The Role Student Housing Plays In Communities by Karen Black (for Shelterforce)
LABOR
Educators Plead For Resumption Of Contract Negotiations At School Committee Meeting< by Maura Keene
Letter: After 400 Days Of Negotations, School Committee Offers Cuts by Alex Lopez

LIBRARY
FY24 Local Aid Package: Boon For Library, Beans For Schools by Jeff Lee

OPINION
Letter: Town's Housing Policies Will Drive Away Small Local Landlords And Favor Big Companies by Renata Shepard
Letter: After 400 Days Of Negotations, School Committee Offers Cuts by Alex Lopez
Opinion: Climate Action – Move Your Money And Switch Your Credit Card by Russ Vernon-Jones

PUBLIC HEALTH
Leverett Community Preservation Committee Nixes Funds For Artificial Turf Field by Maria Kopicki
COVID-19 Weekly Update For March 1, 2023 by Art and Maura Keene
PUBLIC SAFETY
Amherst's Long-serving Police Chief Announces Retirement
SCHOOLS
Educators Plead For Resumption Of Contract Negotiations At School Committee Meeting by Maura Keene
FY24 Local Aid Package: Boon For Library, Beans For Schools by Jeff Lee
Council Sets Date, Language For Elementary School Override. Rejects Town Ownership Of Water And Sewer Lines. Considers New Bylaw For Snow and Ice Removal by Maura Keene
Leverett Community Preservation Committee Nixes Funds For Artificial Turf Field by Maria Kopicki
Information Sessions On New Elementary School

SOCIAL JUSTICE
Panel: Feminists Against Empire, Tuesday March 7
Letter: After 400 Days Of Negotations, School Committee Offers Cuts by Alex Lopez
Opinion: Climate Action – Move Your Money And Switch Your Credit Card by Russ Vernon-Jones

SOLID WASTE / RECYCLING
TSO Moves Forward With New Trash Hauler Bylaw by Art Keene
A Better World Is Possible: One Of The World's Biggest Cities Outlawed Single Use Plastic by José Luis Granados Ceja. (for Yes Magazine)

TOWN GOVERNMENT
Educators Plead For Resumption Of Contract Negotiations At School Committee Meeting< by Maura Keene
Amherst's Long-serving Police Chief Announces Retirement
FY24 Local Aid Package: Boon For Library, Beans For Schools by Jeff Lee
Planning Board And Town Planners Continue To Voice Concerns About Proposed Relaxation Of Permitting  by Maura Keene
Planning Board Offers Suggestions For Achieving More Housing In Amherst by Maura Keene
TSO Moves Forward With New Trash Hauler Bylaw by Art Keene
New Limitations Proposed For Public Comments At Council Meetings by Maura Keene
Finance Committee Wary Of Using Reserves To Reduce Amount Of Debt Exclusion Override by Art Keene
Historic Commission Seeks To Preserve North Amherst Home by Hilda Greenbaum and Hetty Startup
Information Sessions On New Elementary School
Letter: Town's Housing Policies Will Drive Away Small Local Landlords And Favor Big Companies by Renata Shepard
Letter: After 400 Days Of Negotations, School Committee Offers Cuts by Alex Lopez