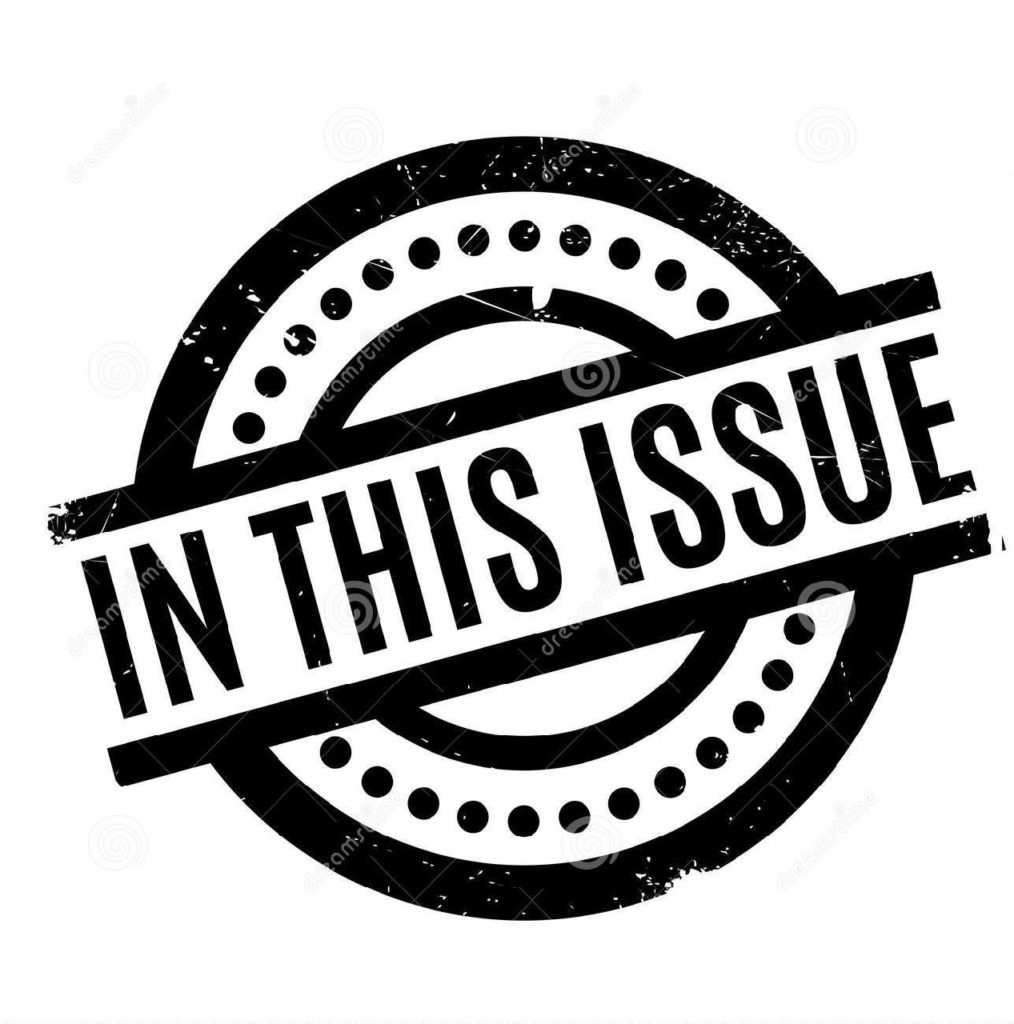 Welcome to our Table of Contents. You can also receive a listing of all new items in the Indy each week by signing up here or better yet, just drop us a note with your contact information at amherstindy@gmail.com. The subscription is free and will deliver to your inbox a listing of all new content, each Saturday at 6 a.m. We promise that we will not share your email address, nor will we send you any additional emails to clog up your inbox (except in the case of truly urgent breaking news, in which case we'll send out a special dispatch).
ANALYTICS
Numbers in parentheses indicate change from the previous week.

Number of Unique Page Views:
Last 30 days: 64,235 (+3,390)
Last Week: 17,346 (-502)
Number of Unique Sessions
Last 30 days: 26,191 (-167)
Last Week: 6164 (+640)
TOP FIVE MOST READ ARTICLES LAST WEEK
1. Council Rushes Vote for More Borrowing for Jones Library Expansion by Maura Keene
2. Title IX Reports to Be Made Public by Jennifer Shiao
3. Unofficial Results for the 2023 Biennial Town Election. by Amherst Indy
4. Letter: Even More Money for Jones Library? Amherst Can't Afford That! by Toni Cunningham
5. Opinion: A Morning After Reflection by Jena Schwartz

WHAT'S IN THIS ISSUE?

CAMPUS
UMass Ranked in Top 20 of Nation's Green Colleges
Opinion: It's Time to Pay It Forward by by Willow Delp, William Prince, Dylan Schor, and Isabelle Anderson
Opinion: Endowment Tax Act Will Support Equity In Public Education by Liam Rue

CLIMATE / ENERGY /ENVIRONMENT / NATURE
UMass Ranked in Top 20 of Nation's Green Colleges
Photo of the Week: Moose on the Loose by Andrei Izurov and Peggy Matthews-Nilsen

EVENTS
Public Forum on Additional Borrowing for Jones Library Expansion
Two Public Hearings Scheduled on CRESS, Public Safety, and Social Justice in Amherst
Lighting of the Merry Maple, December 1
What's Happening in Amherst? by Art and Maura Keene
Rally: Tax Amherst College's Endowment to Support Public Education

FEATURES
Town Manager Report for November 13, 2023
Photo of the Week: Moose on the Loose by Andrei Izurov and Peggy Matthews-Nilsen

HISTORY / HISTORICAL PRESERVATION
Pickleball Courts Included in CPA Requests for FY 2025 by Maura Keene

HOUSING
Pickleball Courts Included in CPA Requests for FY 2025 by Maura Keene
Three ZBA Applications for Nonowner Occupied Duplexes Produce Three Different Outcomes by Hilda Greenbaum
Letter: Student Rental Industry Should Pay Its Fair Share of Taxes by Ira Bryck

LIBRARY
Will Additional Borrowing for Jones Library Expansion Impact Future Capital Spending in Amherst? by Maura Keene
Questions Remain on Proposed New Borrowing for Jones Library Expansion by Maura Keene
Public Forum on Additional Borrowing for Jones Library Expansion
Planning Board Begins Permitting for Jones Library Expansion Project by Maura Keene
Letter: Consider Library Capital Campaign Expenses As Well As Funds Raised by Jeff Lee
Letter: Authorizing Further Borrowing for Jones Renovation Is Premature by Ken Rosenthal
Letter: It's Decision Time for the Jones Library Building Project by Jeff Lee
Letter: How Does New Humanities Center at Jones Library Impact Total Costs? by Denise Barberet

OPINION
Letter: Student Rental Industry Should Pay Its Fair Share of Taxes by Ira Bryck
Letter: Consider Library Capital Campaign Expenses As Well As Funds Raised by Jeff Lee
Letter: Authorizing Further Borrowing for Jones Renovation Is Premature by Ken Rosenthal
Letter: It's Decision Time for the Jones Library Building Project by Jeff Lee
Letter: How Does New Humanities Center at Jones Library Impact Total Costs? by Denise Barberet
Opinion: It's Time to Pay It Forward by Willow Delp, William Prince, Dylan Schor, and Isabelle Anderson
Opinion: Endowment Tax Act Will Support Equity In Public Education by Liam Rue
Opinion: Ceasefire is a First Step Towards Justice at Home and Abroad by Kurt Stand

PUBLIC HEALTH AND SAFETY
Frustrations Abound Over Delay In Creating Safety Zone Near Cushman School by Art & Maura Keene
FY 2025 Budget Process Begins by Maura Keene
Health Department Has Free Covid Tests by Maura Keene
Two Public Hearings Scheduled on CRESS, Public Safety, and Social Justice in Amherst

SCHOOLS
School Committee Had Access to Only One of Five Investigation Reports by Jennifer Shiao
Here Is the Link To ARMS Discrimination Investigation Reports by Art Keene
Title IX Reports to Be Made Public by Jennifer Shiao
Frustrations Abound Over Delay In Creating Safety Zone Near Cushman School by Art & Maura Keene
FY 2025 Budget Process Begins by Maura Keene
Opinion: It's Time to Pay It Forward by Willow Delp, William Prince, Dylan Schor, and Isabelle Anderson

SOCIAL & ECONOMIC JUSTICE
School Committee Had Access to Only One of Five Investigation Reports by Jennifer Shiao
Here Is the Link To ARMS Discrimination Investigation Reports by Art Keene
Title IX Reports to Be Made Public by Jennifer Shiao
Two Public Hearings Scheduled on CRESS, Public Safety, and Social Justice in Amherst
Opinion: It's Time to Pay It Forward by by Willow Delp, William Prince, Dylan Schor, and Isabelle Anderson
Opinion: Endowment Tax Act Will Support Equity In Public Education by Liam Rue
Opinion: Ceasefire is a First Step Towards Justice at Home and Abroad by Kurt Stand

TOWN GOVERNMENT
Public Forum on Additional Borrowing for Jones Library Expansion
School Committee Had Access to Only One of Five Investigation Reports by Jennifer Shiao
Here Is the Link To ARMS Discrimination Investigation Reports by Art Keene
Title IX Reports to Be Made Public by Jennifer Shiao
Frustrations Abound Over Delay In Creating Safety Zone Near Cushman School by Art & Maura Keene
Will Additional Borrowing for Jones Library Expansion Impact Future Capital Spending in Amherst? by Maura Keene
Questions Remain on Proposed New Borrowing for Jones Library Expansion by Maura Keene
FY 2025 Budget Process Begins by Maura Keene
Property Tax Burden Rises 4.8% As Average Tax Bill Approaches $10,000 by Jeff Lee
Planning Board Begins Permitting for Jones Library Expansion Project by Maura Keene
Pickleball Courts Included in CPA Requests for FY 2025 by Maura Keene
Three ZBA Applications for Nonowner Occupied Duplexes Produce Three Different Outcomes by Hilda Greenbaum
Two Public Hearings Scheduled on CRESS, Public Safety, and Social Justice in Amherst
Letter: Consider Library Capital Campaign Expenses As Well As Funds Raised by Jeff Lee
Letter: Authorizing Further Borrowing for Jones Renovation Is Premature by Ken Rosenthal
Letter: It's Decision Time for the Jones Library Building Project by Jeff Lee
Town Manager Report for November 13, 2023